Dachser rolls out Othello software at 15 branches in India
January 02, 2020: Dachser India has rolled out Othello, the company's transport management system, throughout its fifteen branch offices in India, as of December 2019. In an interview given to Indian Transport & Logistics News in September 2018, Dachser India's MD air & sea logistics India & Bangladesh Huned Gandhi had shared insight on this platform. […]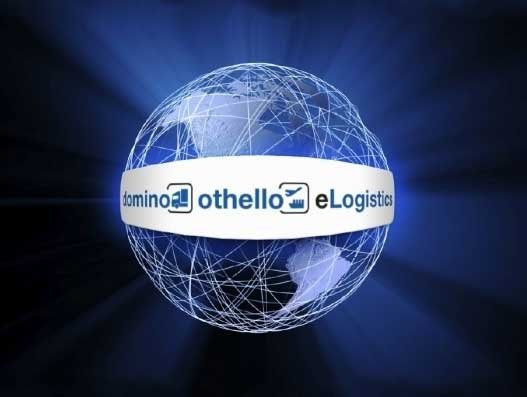 January 02, 2020: Dachser India has rolled out Othello, the company's transport management system, throughout its fifteen branch offices in India, as of December 2019. In an interview given to Indian Transport & Logistics News in September 2018, Dachser India's MD air & sea logistics India & Bangladesh Huned Gandhi had shared insight on this platform.
The platform intelligently integrates information on air and sea freight shipments and is linked with Dachser's overland transportation and warehousing activities.
"It gives me immense pleasure and pride to announce the great success in implementing our global systems across our branches in India," said Gandhi.
The rollout of the new transport management system began in May 2019 with the first phase of Dachser India offices in the North and East region, which included Gurugram, Jaipur, Ludhiana, Kolkata; followed by the second phase in Mumbai and the offices in Western India; and finally it successfully culminates its active operations at the last phase at the South India branches.
Gandhi added, given the vast area in India with many branches and employees, the rollout is considered to be a complex project.
While digitalisation and connectivity plays a vital role in the evolution of supply chain ecosystems, Dachser India is transforming its process of air and sea logistics with one of the most innovative IT network in the entire industry.
With Othello, which offers an automated evaluation of the shipment and at the same time, allows all stakeholders, most importantly, the customers, to plan their shipments better and map the physical movement of goods throughout the entire transportation process, shipments can be tracked easily with a unique identification number.
"With the system rolled out in China last year and India today, not only did we connect the two biggest economies in Asia but also it means we have more than 98 percent of our global shipments operated under Othello," Podestà, chief operations officer (COO) air & sea logistics and MD of the Asia Pacific Business Unit. "We look forward to seeing the benefits to our customers in terms of improved transparency and overall efficiency."
Digitalisation is viewed by Dachser as an evolutionary process that began more than 30 years ago and started investing in a team of IT specialists. Today with more than 700 people working for IT system worldwide, it gives Dachser a cutting edge to provide the most secure and reliable logistic solutions to its customers.