DACHSER names its new CFO
DACHSER has picked experienced logistics CFO Robert Erni to succeed Burkhard Eling, who will become CEO of the family-owned company. Erni will begin his onboarding phase at DACHSER as deputy director on September 1, 2020. He will assume full responsibility as CFO starting January 1, 2021.
Earlier, the 54-year-old Erni was CFO at listed logistics provider Panalpina, where he headed the merger with Danish logistics group DSV. During his time at Panalpina, he successfully managed various acquisition projects in addition to two substantial SAP rollouts and the organizational changes these required, thus supporting the company's global growth strategy. Erni began his career at logistics company Kühne+Nagel, where he held posts in Hong Kong, India, Argentina, and the US before returning to his home country of Switzerland, where he was in charge of global controlling at company headquarters.
"Robert Erni is an extremely experienced CFO who has spent over 30 years working in the logistics sector. We are delighted to have him on our new Executive Board and look forward to working with him to address future challenges in a way that creates value and growth," said Burkhard Eling, CFO, DACHSER on Erni's appointment.
DACHSER CEO Bernhard Simon, who will head the company's supervisory board as of 2021, adds, "Being CFO of a family-owned company like DACHSER is about much more than mastering the figures: our CFO maintains close relations with our shareholders, shapes the strategy process, and in so doing also plays a major role in the operational business. In Robert Erni, we have found a CFO who can fully meet these requirements from January 1, 2021 onward."
You may also like:-
---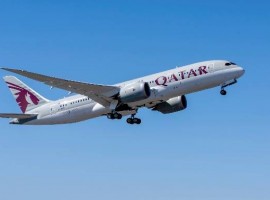 Aviation
By mid-October, Qatar Airways will operate 46 weekly flights to 14 destinations in Africa, including Addis Ababa, Dar es Salaam, Djibouti, Entebbe, Kigali, Kilimanjaro, Lagos, Mogadishu, Nairobi, Seychelles, Tunis, Windhoek and Zanzibar.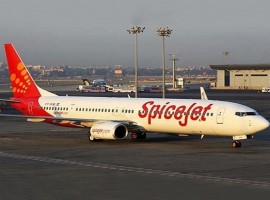 Air Cargo
Aviation
In addition to handling its regular cargo business, it also transported surgical supplies, sanitizers, face masks, coronavirus rapid test kits and more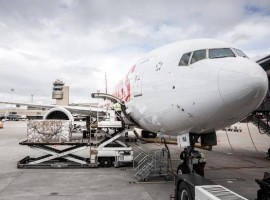 Air Cargo
Logistics
It expects to handle some 23,000 tonnes per annum for the two airlines, which have both signed three-year handling agreements commencing September 1, 2020.