Dachser launches warehousing operations in South Korea
<p id="yui_3_16_0_ym19_1_1483960423691_32513" class="yiv3645378624MsoNormal" style="text-align: justify;">Jan 09, 2017: Logistics giant Dachser is now offering state-of the-art warehousing services in Busan to support its growing customer base in South Korea. The multipurpose warehouse is supported by Dachser's own warehouse management system, Mikado.</p> <p id="yui_3_16_0_ym19_1_1483960423691_32514" class="yiv3645378624MsoNormal" style="text-align: justify;">Mikado manages all processes including the transfer of orders, cargo movement […]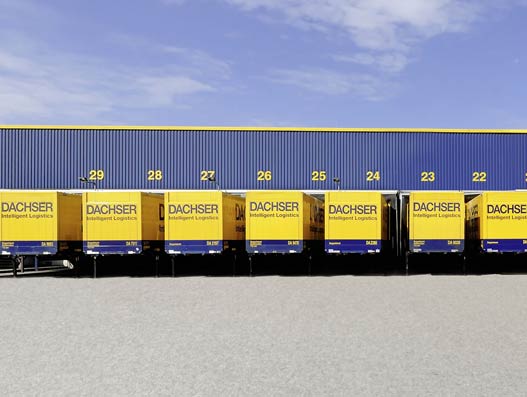 Jan 09, 2017: Logistics giant Dachser is now offering state-of the-art warehousing services in Busan to support its growing customer base in South Korea. The multipurpose warehouse is supported by Dachser's own warehouse management system, Mikado.
Mikado manages all processes including the transfer of orders, cargo movement and inventory data to Dachser's EDI center offering full transparency throughout the supply chain.
The warehouse is in Busan's Free Trade Zone and the facility has the equipment to handle all cargo types.
The start of the operations is in response to meet the growing demand from multinational customers who need sophisticated logistics solutions and value added services in the country.
Dachser Contract Logistics provides fully integrated services by combining transport, warehousing and value added services in a holistic package which is tailor-made according to the needs of the customer.
"Our multinational customers expect the same high level of service as Dachser delivers across Asia and around the world. With the investment in this operation in Busan we will be able to build our contract logistics capabilities for our customers across South Korea," said Roman Mueller, managing director Air Sea Logistics Korea.
"Dachser's strength in delivering world-class solutions for our clients in South Korea and globally is that we have the local expertise and strong relationships with our customers so we can provide the support they need," he added.
"Mikado is developed in-house, standardised and uniform at all Dachser warehouses globally. The system offers a high degree of flexibility and customisation possibilities enabling integration of our customer's business processes," said Mueller.
Busan connects Asia, Europe, and the Americas, serving as an important logistics centre in worldwide trade.
Moving forward, Dachser Korea will continue to enhance and expand services for its diverse customer base, offering not only air and sea freight services but also contract logistics and warehousing, intra-Asia services, customs clearance as well as industry-specific solutions.