Current Health partners with SEKO Logistics to optimise its global supply chain
Current Health has entrusted its worldwide inventory management, fulfilment, and shipping to the logistics company.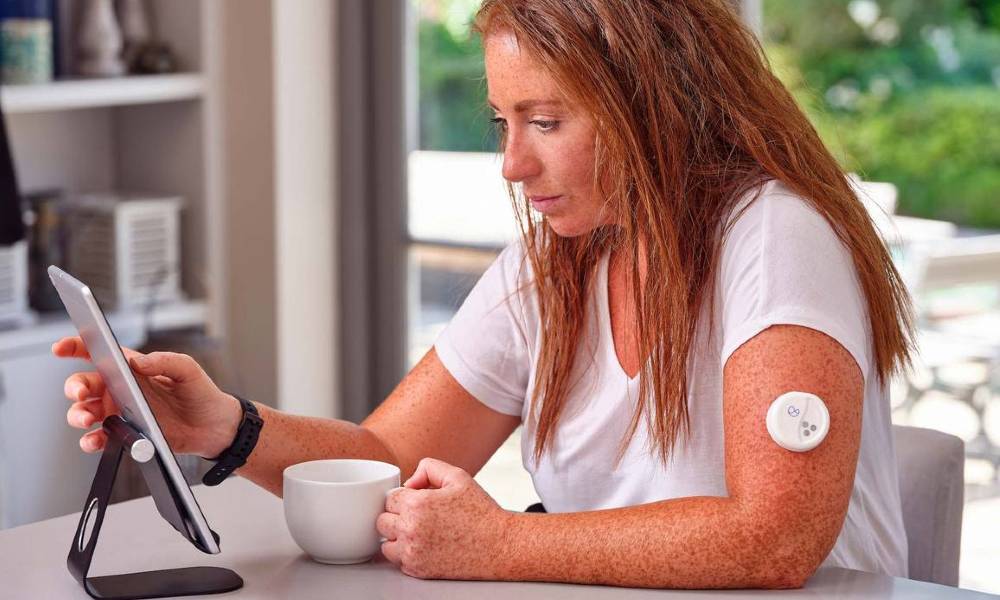 Current Health has partnered with SEKO Logistics to advance the future of global healthcare in which its wearable healthcare devices and machine learning improve the delivery of patient care, predict deterioration quicker, and accelerate research initiatives.
It helps physicians, nurses and patients in some of the top health systems in the world to predict disease onset and deliver treatment earlier. With over disease specific programs, its devices are used in the prevention, diagnosis and treatments associated with pre- and post-surgery, chronic obstructive pulmonary disease (COPD), diabetes, oncology and heart failure, and are also being used to support and monitor Covid-19 patients and clinical trial participants.
To optimise its supply chain to respond quicker to customer demand, ensure compliance and to scale in new global markets, Current Health has entrusted its worldwide inventory management, fulfilment, and shipping to the logistics company. This is being coordinated by SEKO's EMEA Control Tower in Farnborough, UK, and supported by its ISO13485 certifications in Europe and the US, which confirm its compliance to the highest international quality management standard for medical devices.
Between patient care, the recyclable Current Health kit is returned to SEKO locations to be quarantined and decontaminated, and for the replacement of consumables and software upgrades. This includes validating the serial numbers of each component to confirm they are correct. The staff then build up complete kits, check their battery life, and seal each kit ready for shipment. The inventory management (IMS) system – purpose-built to manage high volume programs with a critical need for compliance and metrics – manages recurring inventory by serial numbers to provide a full traceable history of each kit's lifespan.
Marc Gross, business development director at SEKO Logistics said, "The Current Health solution is the future of healthcare. By maintaining visibility of high-risk patients at home through continuous remote monitoring and integrated virtual engagement tools, it is accelerating patient discharge and reducing readmissions and pressure on healthcare systems. It also supports an almost vertical health learning curve because the AI in the product delivers advanced intelligence with the more data it receives.
"Current Health chose SEKO because we are agile, global and already deeply engaged in the MedTec market. By working with us, their supply chain team is able to focus on their core components, confident in our ability to act quickly to open, scale and ensure compliance in any new market globally, and to provide value-added services and inventory visibility at any point. This removes the need to work with multiple logistics providers and means that as well as core markets in Europe and the US, SEKO is also working with Current Health in countries including Argentina, Chile, Peru and the Philippines. Wearable devices are a game-changer for global healthcare, and we expect rapid, global acceleration of the unique range of services SEKO provides. COVID-19 has demonstrated the need to ease the pressure of already overstretched health systems – and solutions now exist to alleviate this. Current Health is building a future where healthcare can be delivered to a patient before they even become sick," he added.
The Current Health kit is drop-shipped to a patient or provided in hospital upon the patient's discharge. Its intuitive, virtual guide walks the patient through the five-minute plug-and-play set up, while the Home Hub establishes connectivity by simply plugging into a power outlet.
If irregularities are detected, an alert is immediately generated to enable physicians to see clearly identified trending data to monitor deterioration of health in a clinical dashboard. Video calls with the patient can also be scheduled using the tablet provided by Current Health to allow their physician to prescribe treatment or offer reassurance. Physicians using the Current Health solution gain also from the ability to see the daily reported symptoms add clinical data of all patients being monitored in a single intuitive interface, enabling them to prioritize urgent cases and collaborate with health teams In-App. Once the patient recovers, the kit is returned for recycling, ready for the next patient.
"It's not easy to scale a remote care program from the ground up, which is why Current Health provides our customers with a fully turnkey solution that allows them to focus on patient care. A key part of this solution is the end-to-end kit logistics provided by SEKO, which allows us to offer reliable kit logistics on a global scale," stated Christopher McCann CEO and co-founder of Current Health.