CSafe Global publishes results of second pilot test for new shipment visibility capability
The results focused on data accuracy between the real-time data delivered and the data recorded and stored in the containers.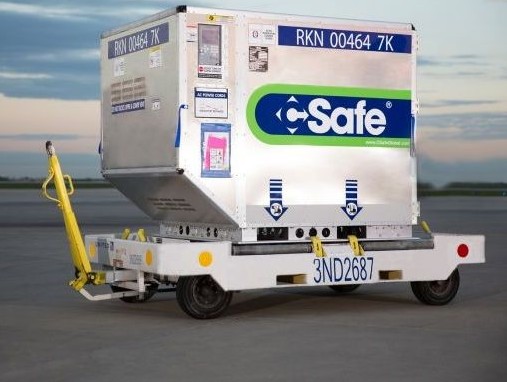 CSafe Global has on September 24 published the results of a second key pilot shipment focused on data accuracy. The innovator in temperature-controlled container solutions for the transport of life-enhancing pharmaceuticals is currently in the process of rigorous testing of the company's forthcoming end-to-end shipment visibility capability.
CSafe is the first cold chain packaging provider to successfully implement end-to-end shipment visibility capability and is nearly through their development timeline. The goal for this most recent pilot shipment completed in August was to determine if container readings, payload readings and pre-established alerts transmitted in real-time during the shipment and matched the validated data the container logged.
"It's not enough to collect and transmit data," explained Tom Weir, CSafe's chief operating officer. He added, "We must be certain the information being supplied to our customers and partners reflects the actual real-time conditions of the container and the payload. Offering complete confidence in the real-time data, provides the assurance our customers need that their products are secure or that intervention is required to preserve a payload. This is what the pharmaceutical industry has been requesting and I am pleased to report that this and subsequent tests have been extremely successful. The hardware and software systems are performing as expected and we are moving into the next phase of testing."
With more than 20 total pilot test shipments complete, CSafe containers, the integrated tracking devices and the shipment visibility platform have all performed flawlessly. The published results for this test, available in a white paper on the CSafe Global website, provide detailed information on the accuracy of the data collected with the tracking device in the new visibility platform against shipment information collected directly by the containers' measurement systems. Historically, this information was only available post-shipment.
Earlier, CSafe published another white paper in July that focused on validating the integration of the tracking device installed in the RKN and RAP containers and the measured parameters tracked.
"The entire project team along with our partners on this project could not be more pleased with these results," said Weir. He added, "Not only does it confirm that we have chosen the right hardware and software, but also that the planning, effort and investment we've made has been well worth it. We are now preparing for the next testing phase and expect similar results."