CSafe Global launches AcuTemp Plus Series for CGT market
Dec 3, 2019: CSafe Global has expanded its passive packaging portfolio by launching the new and innovative AcuTemp Plus Series of solutions to address the temperature-controlled shipping needs of commercial pharmaceuticals, clinical trials, and emerging cell and gene therapies. The criticality of temperature protection within the emerging Cell and Gene Therapy (CGT) space is further […]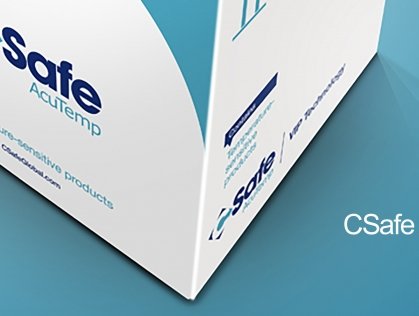 Dec 3, 2019: CSafe Global has expanded its passive packaging portfolio by launching the new and innovative AcuTemp Plus Series of solutions to address the temperature-controlled shipping needs of commercial pharmaceuticals, clinical trials, and emerging cell and gene therapies.
The criticality of temperature protection within the emerging Cell and Gene Therapy (CGT) space is further amplified due to the value and uniqueness of CGT products and the complicated supply chain. The new AcuTemp Plus Series has been developed to meet evolving and increasingly demanding customer expectations for temperature performance, solution quality, and system robustness required of packaging solutions to protect shipments of novel cell and gene therapies.
The AcuTemp Plus Series of packaging solutions has been designed with proprietary, high-performance ThermoCor® Vacuum Insulated Panels (VIP) to guarantee precise end-to-end control of internal payload temperatures. In addition to industry-leading performance, the innovative range has been developed with simplicity in mind, benefiting from optimized system components and solution design. The new series is also available in multiple size configurations and temperature profiles, along with different integrated track and trace options to best meet specific customer needs. Furthermore, the AcuTemp Plus Series is supported with a fully managed, end-to-end service infrastructure leveraging CSafe's industry-unique retest and reuse program - REPAQ®.
"We are proud to expand our cold chain packaging offerings for the Cell and Gene Therapy market, and have focused and invested significantly in R&D to develop best-in-class solutions to meet the demanding product requirements for this emerging class of medication. Test results of the new AcuTemp Plus Series have been very impressive with temperature performances outlasting other market available solutions by a large margin," stated Patrick Schafer, CEO, CSafe Global.