CSafe Global continues expansion across Asia with two new hubs in China
Through a partnership with C.H. Robinson, CSafe will establish hub operations in Beijing and Guangzhou to support local customers.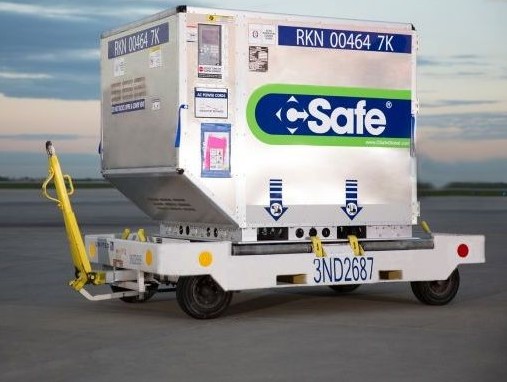 CSafe Global, the temperature-controlled container solutions provider for the transport of life-enhancing pharmaceuticals, continues to expand operations across Asia opening two new hub operations in Beijing and Guangzhou, China.
The Beijing (PEK) facility will provide 500 sqm (5382 sq. ft.) of warehouse space to clean and store CSafe RKN and RAP containers. CSafe will have 400 sqm (4305 sq. ft.) in the Guangzhou (CAN) facility. This strategic partnership with C.H. Robinson provides CSafe access to their extensive network and logistics experience. C.H. Robinson's vast network of locations across China – including 19 of the major cities – gives CSafe the flexibility to easily expand and provide containers to customers in key locations quickly.
These two new facilities bring CSafe's total station count to 11 across the APAC region with more to come in 2021. "Adding these to our established operations in Shanghai and Hong Kong, we are able to easily supply CSafe containers anywhere in mainland China," said Tom Weir, CSafe Global COO. "Our team is also working on agreements in several other locations across the region to establish additional hubs and comprehensive service centers for container maintenance and repairs this year in other major cities in China. We are very strategic about where we establish hubs and service centers to ensure we invest wisely and always optimize operations and service for our customers," he continued.