CSafe expands service centre in South Korea's Incheon airport for temperature-sensitive products
January 17, 2020: CSafe Global has widened its operational footprint with the opening of an enlarged and expanded service centre at Incheon International Airport (IIA). The company-owned facility will allow CSafe to enhance support and service for customers transporting temperature-sensitive products to and from South Korea, while additionally serving as an important gateway hub for […]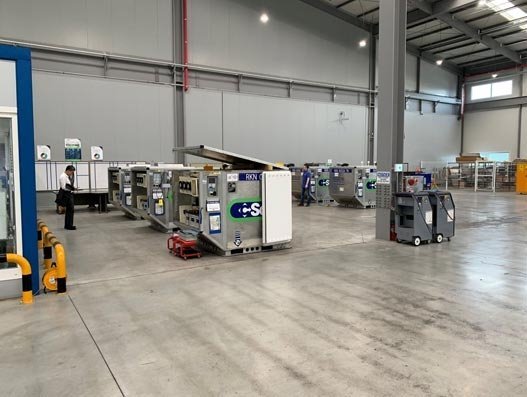 January 17, 2020: CSafe Global has widened its operational footprint with the opening of an enlarged and expanded service centre at Incheon International Airport (IIA). The company-owned facility will allow CSafe to enhance support and service for customers transporting temperature-sensitive products to and from South Korea, while additionally serving as an important gateway hub for the greater Asia Pacific (APAC) region.
"We are excited about our best-in-class service centre in Incheon. This new facility will ensure that our active containers are operating at top system performance, keeping temperatures precisely where they need to be for transports of crucial medications. Our service team has been trained and is well prepared to address the significant volume demand for CSafe RKN and CSafe RAP containers from the Incheon station," said Tom Weir, VP of global operations at CSafe Global.
The new station is one of the latest of numerous locations around the world established to broaden CSafe's global service reach and increase the impact on customers who have entrusted CSafe containers to thermally protect vital life-enhancing pharmaceuticals as they are shipped to patients in need.
"With the expanded warehouse space and increased repair service throughput, not only can we easily accommodate the increasing product demand from South Korea, but we also, strengthen our ability to flex as needed for repositioning large numbers of our temperature-controlled containers to other CSafe hubs within Asia Pacific to meet an unexpected or immediate surge in demand from our customers and partners across the region.
To verify that CSafe RKN and CSafe RAP systems are of the highest quality and in peak condition, all containers entering CSafe service centres are put through an industry-unique Preventative Maintenance Rebuild (PMR) programme to certify optimal operational performance.