Crane Worldwide Logistics opens office in Guyana
June 28, 2019: Crane Worldwide Logistics has opened a new office in Guyana as the South American country is experiencing tremendous growth and is on the cusp of a flourishing economy. The new office, located in Georgetown, Guyana, will offer complete supply chain solutions, including airfreight, oceanfreight, project cargo, customs brokerage, and warehousing in addition […]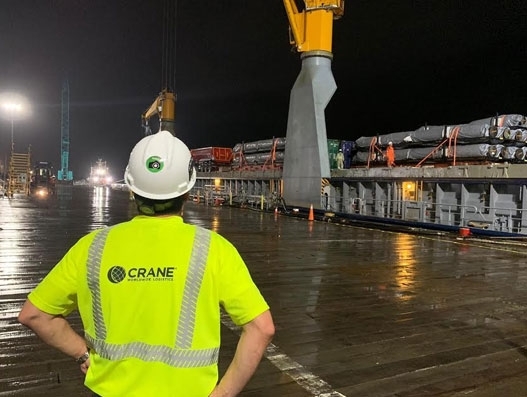 June 28, 2019: Crane Worldwide Logistics has opened a new office in Guyana as the South American country is experiencing tremendous growth and is on the cusp of a flourishing economy.
The new office, located in Georgetown, Guyana, will offer complete supply chain solutions, including airfreight, oceanfreight, project cargo, customs brokerage, and warehousing in addition to services such as storage, packing, transportation and distribution.
The Guyana operations are led by managing director, Darren Etherington. Mr Etherington comes to Crane Worldwide Logistics with more than 25 years of logistics experience that includes international experience in both the Middle East and the Caribbean.
"Production from offshore drilling alone is set to double the country's gross domestic product by 2020 as the energy sector continues to expand. This represents unparalleled growth and opportunity in the industry both domestically and internationally," said the supply chain solutions provider.
"The requirement for world-class logistics and supply-chain management solutions are indispensable for energy focused organizations now more than ever. It is for this reason that Crane Worldwide Logistics has taken a key position in Guyana to assist global clients in navigating all logistics possibilities in and out of the country," added the company.