CP Cases lists down Europe's upcoming freight hubs
Aug 26, 2019: A recent research conducted by CP Cases, who specialises in custom flight cases for air freight, reveals Europe's biggest airports not only for freight, but which are the up-and-coming hubs to watch out for. On the world map, Europe continues to evolve as a global, interconnected hub of goods trade. The growth […]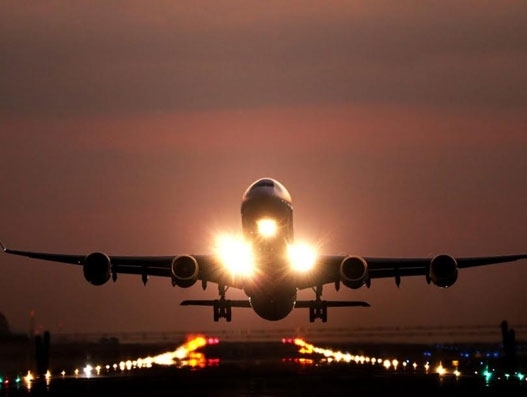 Aug 26, 2019: A recent research conducted by CP Cases, who specialises in custom flight cases for air freight, reveals Europe's biggest airports not only for freight, but which are the up-and-coming hubs to watch out for.
On the world map, Europe continues to evolve as a global, interconnected hub of goods trade. The growth is taking place amid a rapidly shifting world economy and a constantly evolving transportation industry.
The exchange and transportation of items, both between and within countries, happens on a staggeringly large scale across the continent every day.
Airports like Frankfurt, Charles de Gaulle, Heathrow and Schiphol rank highest for total freight tonnage, in its 'Top 20 Freight & Mail airport hubs in Europe' list.
However, when ordered by growth, the rankings present a complete different picture.
Surprisingly, all those airports drop out of the top 20 altogether when ranked for any kind of increase.
Several Spain airports, most notably, Valladolid Airport in northwestern Spain that ranked among the lowest for total freight tonnage, appeared second for the 10-year period. Beauvais-Tille, usually seen as Paris's third airport, jumps to the top spot in Europe for both year-on-year and 5-year increases.
Hence, this suggests that Valladolid Airport and Beauvais-Tille have grown most consistently in Europe overall.
Elsewhere in France, Biarritz-Pays Basque is one of the anomalies that seem to suggest lower overall growth in the year to 2018 than over the last 5 years. It ranks fifth-highest for 5-year growth, despite ranking second-lowest in Europe for tonnage.
Some of the biggest airports show slow growth –London Stansted ranks fifth-lowest for 5-year growth, despite a tonnage well within the top 20.
Not just in the 5-year growth graph, but Spain's apparent dominance in freight growth also shows when comparing top 20 total tonnage with the top 20 for 10-year growth.
Adolfo Suarez Madrid-Barajas, Barcelona-El Prat and Zaragoza all appear in both lists, suggesting that this growth is now an ongoing and deep-rooted trend.
Norway also emerges as a recent hub for growth, with three airports among the top 10 for year-on-year growth to 2018.
Across Central and Eastern Europe, significant growth is particularly visible across the 10-year period, with airports in Bulgaria, Romania, Latvia, Lithuania and Slovakia all appearing among the top 10.
Closer to home, while the UK is far from leading the charge in freight processing growth – East Midlands remains the second biggest cargo airport in the country behind Heathrow.
A total of 61 European airports were taken into consideration for this report.
Top 20 Airport Hubs of Freight & Mail by growth
a) According to 2018 year-on-year increase
b) 5-year growth
c) 10-year growth