Covid-19: Governments need to relax restrictions on air cargo
The International Air Cargo Association (TIACA) is reporting that results are being achieved in the efforts to facilitate the flow of air cargo in the world through the work of a specially created by ICAO "COVID-19 Technical Group". Its objective is in joint actions by the aviation industry related to COVID-19, and it also includes experts from the WHO, IATA, ACI and GEA[1]. World Customs Organization (WHO) is joining the meetings next week as well.
Written in cooperation with the ICAO Technical Group, the State Letter , sent by ICAO to all Member States on 18 March, is an important step forward in that it highlights the vital nature of air cargo. In particular, it urges "the facilitation of entry, departure and transit of aircraft engaged in relief flights and to implement all measures to facilitate the receipt of aid, including overflight and landing rights and necessary privileges and immunities for relief units."
"It's a very resolute message to the States and we are seeing some initial results. It's a collective effort and we are working tirelessly to ensure that ICAO Member States commit to taking action," said Vladimir Zubkov, secretary general of TIACA. "On Monday, for instance, I received a letter from the Russian authorities that specifically stated that flight crews were exempt from the 14-day quarantine." TIACA also wrote to the Ministers of Transport of Somalia and Djibouti to ask them to reconsider their decisions to include air cargo in the ban on all international flights within their respective countries and we are following up together with IATA and ICAO regional offices.
"To expand the coverage, we invited both TIACA members and those who are not, to contribute by specifying their problems, and received already inputs from airlines, airports and logistics companies. It will be used in working with our international partners." said Steven Polmans, Chairman of TIACA.
Several countries have taken measures to issue exemptions for crew members of cargo flights from quarantine and allow all cargo flights to continue to operate, but there is still an enormous amount of work to be done. TIACA has also raised other issues with decision-makers and the international community, including the following:
The existing structure of commercial rights within bilateral and multilateral agreements imposes restrictions on the necessity for quick change in air routes: the need to allow airlines to quickly change the geography of the flights depending on the urgency of deliveries. Slots at airports remain a problem: airports must release slots for cargo operations. Some countries do not allow transit of certain goods through their territories.
The situation is developing extremely quickly, but the ICAO Technical Group and TIACA as the voice of air cargo have come together in this unprecedented crisis to put forward solutions and provide information to all stakeholders.
You may also like:-
---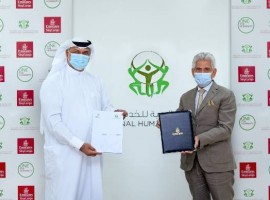 Logistics
Under the terms of the MoU, Emirates SkyCargo and IHC will work together to develop innovative logistics solutions for effective crisis relief operations.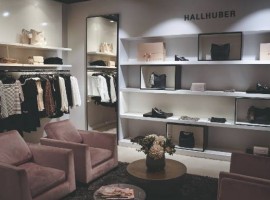 Supply Chain
All communication will run via OSCA, from order confirmation and delivery planning to transport bookings and inquiries among other aspects of the software.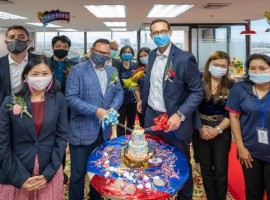 Logistics
Laem Chabang has a range of strategic multi modal capabilities alongside its proximity to the country's major deep sea port, transit cargo terminal and the future Thailand third airport project at U-Tapao.