Cosdel International Transportation moves 447 high-end cars from US to Saudi Arabia
Dec 7, 2019: Cosdel International Transportation worked with Worldwide Auctioneers, Bonnier Corporation, Sela Sport, Kanoo and Touchstone Event Management to move 447 high-end vehicles from the United States and Canada to Riyadh in Saudi Arabia. The vehicles were part of auction and direct purchase at The Riyadh Auction and Salon. The Salon was open from […]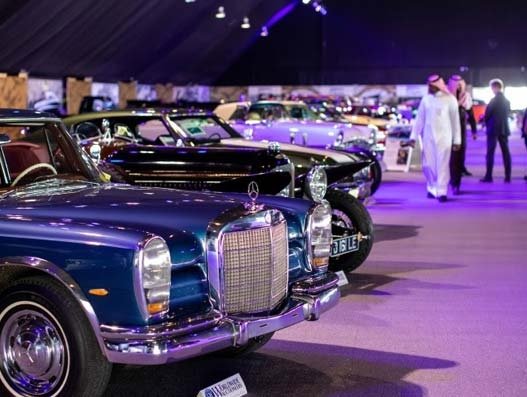 Dec 7, 2019: Cosdel International Transportation worked with Worldwide Auctioneers, Bonnier Corporation, Sela Sport, Kanoo and Touchstone Event Management to move 447 high-end vehicles from the United States and Canada to Riyadh in Saudi Arabia.
The vehicles were part of auction and direct purchase at The Riyadh Auction and Salon. The Salon was open from the November 21-26, while the auction took place on November 23.
With an insured value of US$ 122,000,000, these vehicles began their journeys from their respective origins in late August to the US ports of Long Beach and Savannah for loading. The entire project required 250 containers with the first cars beginning to sail on September 10 and continuing for the next several weeks.
"Our team worked very hard to carry this project off successfully. Credit is rightly due to general manager Sara Rider and our export coordinator Raleigh Gutierrez. Cosdel hired two temporary staff to assist with the documentation, one of whom has since been hired on as a full-time employe," said Martin Button, head of Cosdel International Transportation.
With nearly 120 vehicles offered for auction, a short list included a 1938 Bugatti Type 57C Atalante Coupe, 1957 DeSoto Fireflite Convertible and a 1973 Maserati Ghibli. Vehicles offered for sale included a 1931 Cadillac 370A Convertible, a 2018 Audi R8 Spyder and several 1957 Chevrolet Bel-Airs.
Paul J Martins, president, Rock-it Cargo said, "The great work by Martin, Sara, Raleigh and the entire team at Cosdel is just another example of the bespoke, critical large project logistics Rock-it Cargo and our six brands that make up the Rock-it family excel in providing customers throughout the world. Our customers in live entertainment, classic cars, fine arts, sports and large industrial projects turn to us to provide the ultimate peace of mind that the logistics required for their events will be handled from A-Z by the professionals of the Rock-it Cargo family of companies, ensuring their ultimate customers are well served."