Core Transport Technologies and ACL Airshop partner to introduce Bluetooth tracking technology
September 21, 2017: Core Transport Technologies of New Zealand and ACL Airshop of the US have partnered to bring Bluetooth tracking technology to the global air cargo market, to jointly provide automated tracking of Unit Load Devices (ULD Equipment). CORE Transport Technologies is an agile software developer, focused for over 10 years on services that […]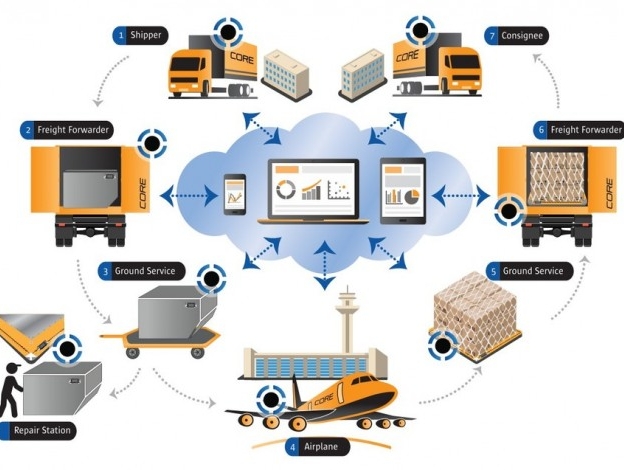 September 21, 2017: Core Transport Technologies of New Zealand and ACL Airshop of the US have partnered to bring Bluetooth tracking technology to the global air cargo market, to jointly provide automated tracking of Unit Load Devices (ULD Equipment).
CORE Transport Technologies is an agile software developer, focused for over 10 years on services that provide significant improvement to the transportation process in multiple industries, with offices in New Zealand, Hong Kong, and Orlando FL.
The Bluetooth technology application, highly proprietary and developed by CORE, is a major new innovation for airlines and cargo customers. Its Real Time Locating Service can provide the location of any Bluetooth equipped ULD fleet worldwide. Each ULD is equipped with a patented Bluetooth low energy tag that provides location and status information that allows the cargo carrier to manage its ULD assets with far greater efficiency. The two companies have successfully concluded extensive beta testing in the field with international air carriers and an array of multiple ULDs, with 100 percent tracking reliability. Similarly, a global air carrier conducted another CORE test which succeeded with hundreds of ULDs. Market readiness is now complete. Regulatory aspects such as compliance with FCC and FAA rules have been addressed, plus rigorous adherence to RTCA-DO-160 ("Environmental Conditions and Test Procedures for Airborne Equipment").
The two companies have proven how the innovative new tracking technology works, in concert with several major airlines. Market roll-out will commence immediately worldwide, with ACL Airshop's 200+ airlines and cargo customers, and some joint customers.
Airlines and cargo carriers will benefit with real-time logistics efficiencies on the chronic problem of lost, missing, or under-utilised ULDs. The resulting long-term savings could be substantial, compared to the comparatively minimal cost of the new technology.
Core is testing ways for this same technology to advance into other aviation channels, for the myriad equipment types that operate at airports and in support of global air transport.
ACL Airshop already has air cargo leasing, servicing, repair operations serving 40 or the world's Top 50 cargo hub airports, and has strong capitalisation aimed at doubling the network in the next few years—or larger.
John Clough, chairman of CORE, said "This Bluetooth step with ACL Airshop will be a big leap forward for us in the giant global air cargo transport channel, and for ACL's airlines and cargo clients."
Steve Townes, chairman of ACL Airshop and its parent company, said, "Speaking for our entire team of Ranger Airshop co-owners, we are excited to advance and accelerate this new logistics sophistication for ACL's airline clients, and we are delighted to be partnering with such an excellent teammate as CORE Transport Technologies. We are putting serious muscle behind this innovation, aiming to accelerate it into usage for the many airlines customers who will value the compelling new efficiencies it is designed to deliver for their ULDs."
Announced as part of the annual "ULD Care" air cargo industry symposium in Budapest, the two companies explained how this industry-wide exclusive partnership and proven new technology will benefit airlines and cargo customers.