Competition Authority of Kenya approves Panalpina's acquisition of Air Connection
September 8, 2017: Freight forwarder Panalpina has completed acquisition of Air Connection, a specialised forwarder of flowers and vegetables following the approval by the Competition Authority of Kenya. The move follows Panalpina's acquisition of Airflo in 2016 and positions the company as a clear market leader in perishables in Kenya.
Founded in 1993, Air Connection has operations close to Jomo Kenyatta International Airport in Nairobi and in Mombasa. The company specialises in the export of flowers and vegetables from Kenya to multiple destinations, including the Netherlands and the UK. The perishables business of Air Connection will be merged with Panalpina Airflo.
"Being part of a major logistics company which is focused on becoming the preferred global supplier of perishables logistics means we can now offer our customers end-to-end solutions and grow the perishables business out of Kenya," added Manjit Brar, owner and managing director of Air Connection.
"By combining Panalpina's global network with Air Connection's expertise in direct shipments, we can now offer our customers an unequalled service including direct shipments to over 150 destinations worldwide," explains Conrad Archer, managing director of Panalpina Airflo and Panalpina Kenya.
The combined business boosts Panalpina Airflo's existing cold storage capabilities to a total of 4,200 m2 dedicated to perishables and will handle around 70,000 tons of perishables air freight per year. Construction has already begun to significantly increase the cold storage for perishables, which will be completed next year.
"The acquisition of Air Connection is another important step in building our perishables network. It further strengthens our existing global footprint and positions us as a clear market leader in perishables in Kenya," says Stefan Karlen, CEO of Panalpina. "It will also allow us to develop our perishables presence in the neighboring countries of Tanzania and Uganda, where we see a lot of potential."
You may also like:-
---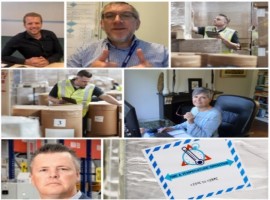 Air Cargo
Covid-19
Amsterdam Airport Schiphol's Pharma Cargo Community is collaborating to ensure the temperature-controlled supply chain is ready for the safe and efficient transportation of Covid-19 vaccines.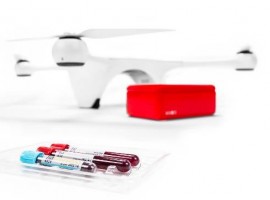 Drones
Through this partnership, Matternet will conduct a joint research project with JAL in Japan, as the company continues to expand its commercial business globally.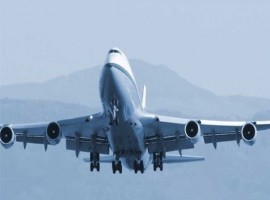 Air Cargo
DSV has now added an additional two 747 freighters to its Europe-Asia cargo air bridge with an extra weekly inbound departure from Shanghai and the new Hong Kong-Luxembourg route.