FROM MAGAZINE: Community initiatives add value to Benelux airfreight market
As a key cargo gateway of Europe, the Benelux region benefits from a well-developed logistics infrastructure. With air cargo logistics community initiatives like Pharma.Aero and Pharma Gateway Amsterdam the region is maintaining its lead to keep shippers of key commodities fully satisfied. Twinkle Sahita Shippers first. That has been the constant theme of air cargo […]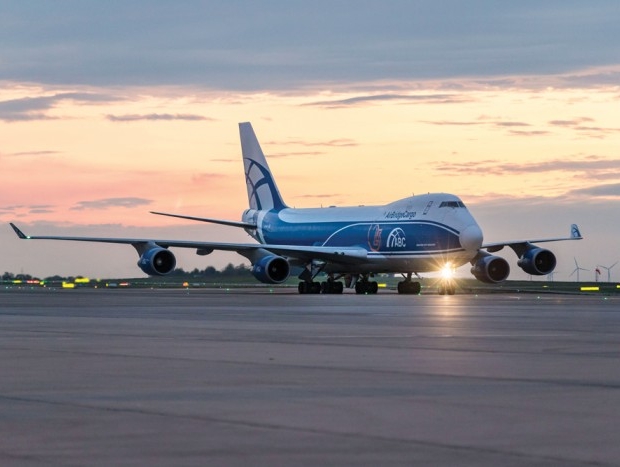 As a key cargo gateway of Europe, the Benelux region benefits from a well-developed logistics infrastructure. With air cargo logistics community initiatives like Pharma.Aero and Pharma Gateway Amsterdam the region is maintaining its lead to keep shippers of key commodities fully satisfied.
Twinkle Sahita

Shippers first. That has been the constant theme of air cargo industry conferences in the recent times. Though the global air cargo community has been taking steps in order to keep the shippers satisfied, the European airfreight market has been at the forefront when it comes to introducing community initiatives to investing in cargo infrastructure and services to meet the shipper's requirements.
We are seeing an increased cargo activity in the European market, particularly in the Benelux region. The most important factor is the general economic upturn worldwide and more specifically in Europe. As a traditional logistic gateway for Europe, the Benelux benefits, more than other regions, from increased air cargo transport needs. With several major ports and airports in a dense area with many logistics providers as well as distribution centres, a large volume of cargo goes via this area to and from Europe.
Analysing the market, Steven Verhasselt, VP, Commercial, Liege Airport, said, "As Benelux is a leading force in the European market, the Benelux airports are enjoying an important piece of the growth cake. More importantly, so are the increasing expectations of shippers and freight forwarders concerning last mile delivery and time-to-final-consignee. The Benelux is a big market for airfreight, and is very well placed to serve Germany and France as well, to name only the two biggest markets. The logistics service sector is long established and used to serving the European market, for seafreight arriving in Rotterdam and Antwerp; and airfreight arriving in Amsterdam, Brussels, Luxembourg and Liege. This includes customs clearance procedures adapted to high volumes and quick throughput. The infrastructure is of the highest standard. These three factors: market, services and infrastructure, make Benelux the best place to meet the ever increasing challenges for minimum delivery times."
Russian all-cargo airline AirBridgeCargo Airlines has shifted some freighter flights from Amsterdam Airport Schiphol to Liege. Starting with its winter schedule, ABC will gradually increase its cargo capacity at Liege up to 12 flights per week. This step was taken due to the slots issue at Amsterdam airport. Describing Liege as a cargo friendly airport, the carrier said in a press release, "Liege is an excellent example of a cargo-friendly airport in every aspect of its daily operations, which give carriers speed, flexibility, ground and airport infrastructure on a price-wise basis – things of paramount importance for final decision-making and for customers. Being situated at the heart of the Paris - Amsterdam – Frankfurt golden triangle, the city attracts freight volumes 'like a magnet', accumulating general cargo as well as special shipments."
Commenting on this new development for Liege, Verhasselt, added, "Air Bridge Cargo and Liege Airport is a cargo DNA match, as an ABC executive described it in a very nice way."
Several other airlines are looking around where to operate their flights in Western Europe. Brussels Airport remains one of the top candidates for them. The gateway has been taking timely steps in order to ensure smooth flow of goods via Brussels. One of the recent developments for the airport has been the launch of the new customs export clearance app. Freight forwarders within Brussels airport's BRUcargo community are saving air waybill (AWB) processing time by accessing the new customs export application which went live on July 1.
Talking about the developments for the cargo arm of the airport, Steven Polmans, head of Cargo, Brussels Airport Company, said, "We are very proud on the new customs export clearance app that was launched in July, considerably speeding up the administration process for confirmation exit of goods via our airport. And in the last 2 months, several tests were concluded in preparation of the introduction of the first phase of our landside management app: the slot booking app."
Understanding that communication is key to efficient supply chain, Brussels Airport had launched Pharma.Aero initiative in collaboration with Miami Airport. "I believe communication between all stakeholders is improving and that more and more people and companies do see the benefit of openly discussing operational procedures and matching requirements and expectations between different stakeholders," added Polmans.
Brussels Airlines is also convinced of the added value of this initiative. Therefore, it has been a member from the start. Alban Francois, vice president, Global Cargo, Brussels Airlines, said, "The interaction we have with shippers, airports and other stakeholders in Pharma.Aero, allows us to better understand their needs and constraints and align our processes accordingly. Indeed, every company is continuously working on streamlining its processes, the next step is now to align these streamlined processes to one of the other stakeholders. Then you have a perfect supply-community (instead of supply-chain)." The airline had a strong Q3 2017 as they carried nearly 30 percent more freight in comparison to the same period last year. September 2017 was even the strongest month ever for Brussels Airlines.
Pharmaceuticals are handled in major volume by the Benelux airfreight community. Being time and temperature sensitive commodity, pharmaceutical shippers need the infrastructure and the services to facilitate their business. The Benelux provides all that. Ergo, companies such as Yusen Logistics has launched two new projects in the Benelux region to further expand its logistics service offerings in the pharmaceutical and healthcare industry and target the growing pharma market in the region.
In the recent times, other than pharmaceuticals and perishables, Benelux air cargo gateways are also seeing an increase in e-commerce shipments and just in time goods. Brussels Airlines tapped the growth of the latter with the launch of an intra-European courier product with very short cut off times on both sides (1 hour at origin – 45 minutes at destination), no air waybill required, dedicated ramp transport. Alban, added, "Although still a niche, we see the volumes growing and expect them to grow further."
Cargolux that operates from Luxembourg Airport sees a trend towards more projects and large ad hoc shipment requests out of Benelux where customers are looking for the fastest possible transport to the final destinations due to time constraints. Gerard ter Bruggen, regional director North & Western Europe, Cargolux, stated, "Some commodities with increased demand out of Benelux include milk powder, healthcare equipment, semiconductor industry equipment and, automotive and aerospace parts."
Realising the potential in the market, one of the rapidly growing carriers, Oman Air Cargo has appointed ECS Group as its general sales and service agent in the Benelux region. The contract, to be serviced by Globe Air Cargo (GAC), an ECS Group subsidiary, has come into effect on April 1, 2017. The partnership provides the carrier with overnight transit cargo volume to its gateways in Paris (CDG), London (LON) and Frankfurt (FRA).
SauroMartinelli, regional manager Europe, ECS Group, said, "Regarding our way to do business, we understood that airlines are looking for more than sellers. Hence, we are still focusing on bringing and hiring the best and most experienced people on local market. Our teams in Benelux are strongly established and leaders in their market. As a matter of fact, ECS Group most important set-ups are based in Europe since more than 30 years. But still, we aim to further grow in Belgium and Netherlands targeting to provide our principal even stronger and quality cooperation. Hence we are keeping on rethinking the way to cooperate with our customers airlines and of course able to propose new business services. Moreover, our subsidiaries in Benelux are part of the biggest integrated GSSA worldwide. Consolidation brings synergies. And being part of such a strong network allows all our subsidiaries to provide their principals with unlimited connections and option to expand their coverage."
Over the past year, Europe has been on the economic mend, with the European Commission forecasting 2017 GDP growth at 1.6 percent, with much of this growth attributed to increased purchasing by Europeans. Given the pace at which developments are taking place in the European airfreight hubs, the future holds a lot more for them. The recent Amsterdam airport's flight slots constraints question the preparedness of the hubs for the cargo division.
The decision is now on the government, so as to how it reacts to the situation. Commenting on the slot restrictions in Amsterdam, Gerard, Cargolux, added, "Any drastic changes in slots, warehouse space of flight frequencies could seriously hurt the Benelux airports in the future. As full freighter movements to and from Benelux airports are very important for point-to-point cargo movements, as well as distribution throughout Europe, we need a more proactive airport slot system and other regulatory system to protect them. All this in close concert with the noise and environmental arrangements that were agreed some time ago."