Cologne Bonn records new highs for both passenger traffic and cargo in 2016
<p style="text-align: justify;">Jan 06, 2017: Cologne Bonn Airport has experienced an all time high at the airport as it handled in excess of 786,000 tonnes throughout 2016. This represents an increase of 4 percent year-on-year in air cargo volume.</p> <p style="text-align: justify;">Welcoming 1.6 million more passengers last year than in 2015, <a title="Cologne Bonn Airport" […]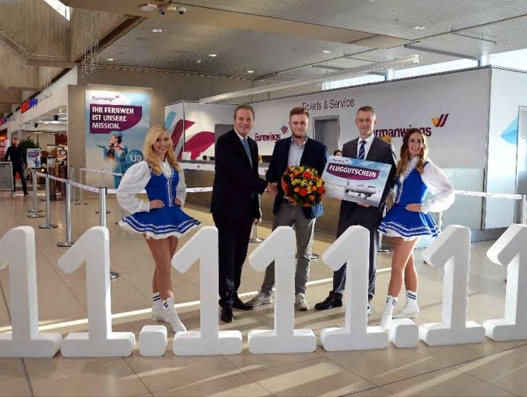 Jan 06, 2017: Cologne Bonn Airport has experienced an all time high at the airport as it handled in excess of 786,000 tonnes throughout 2016. This represents an increase of 4 percent year-on-year in air cargo volume.
Welcoming 1.6 million more passengers last year than in 2015, Cologne Bonn Airport experienced an exceptional 15 percent passenger traffic growth, resulting in a total of 11.9 million passengers travelling through the airport in 2016.
Michael Garvens, chairman of the Management Board, Cologne Bonn, said, "2016 was an excellent year for us. Cologne Bonn was the fastest growing airport of all the major German airports, reaching new levels of passenger and cargo numbers. We strive to maintain these figures throughout this year."
A large share of the record growth can be attributed to Eurowings' new low-cost long-haul routes – it currently operating 14 long-haul flights to Asia, the Caribbean, and the US from Cologne Bonn – the Lufthansa group carrier is already set to launch four further links in S17, namely Windhoek, Las Vegas, Orlando and Seattle.
With the growth of the low-cost carriers also considerably boosting the airport's development, Ryanair's notable expansion over the last 12 months means the airline served 21 destinations in summer from Cologne Bonn.
Photo: Michael Garvens, Cologne Bonn Airport, welcomed the 11,111,111th passenger, celebrating the airport's landmark achievement in December.