Colgate-Palmolive regenerates warehousing contract with CEVA in Malaysia
December 17, 2018: In a move to further strengthen over 18 years of business relations, CEVA Logistics-one of the world's largest supply chain management companies has recently extended its warehousing contract for three years with Colgate-Palmolive in Malaysia. As per the renewed deal, CEVA is expected to manage pver 140,000 square feet of warehousing covering […]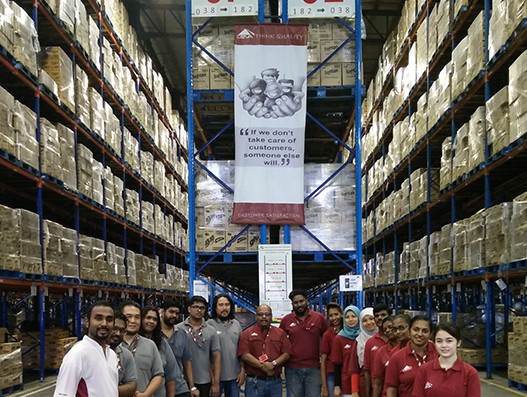 December 17, 2018: In a move to further strengthen over 18 years of business relations, CEVA Logistics-one of the world's largest supply chain management companies has recently extended its warehousing contract for three years with Colgate-Palmolive in Malaysia.
As per the renewed deal, CEVA is expected to manage pver 140,000 square feet of warehousing covering 14,000 pallet positions, besides deliver distribution, cross border transportation to Thailand and Singapore, imports and exports with local clearances and a valued-added cross-dock service in Singapore.
According to reports contract covers home care, personal care and oral care products, which are received by CEVA at its Shah Alam facility.
Multiple containers with a number of products are deconsolidated at the Shah Alam facility daily for onward shipping to both distributors and retailers.
"The renewal of this contract is a testimony to our team's ongoing commitment to Colgate-Palmolive," said Elaine Low, Executive Vice President South East Asia of CEVA.
"And it's great teamwork that has been the key to our long-term relationship. We understand their business, which enables us to provide continuous improvement in our operations to benefit their business-be it service innovation or automating processes," said Low.