CMA CGM India receives ISO certification for its Quality Management System
July 17, 2019: Shipping and logistics company CMA CGM Group has been certified in compliance with the ISO 9001:2015 standards for its Quality Management System. The certification followed a comprehensive and rigorous audit process by classification company Bureau Veritas. The certification covers all agency activities undertaken by CMA CGM India on behalf of its principal […]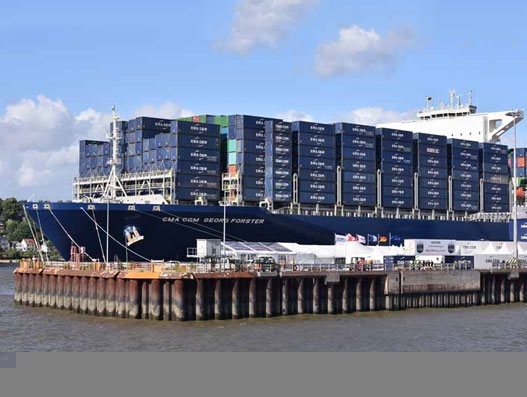 July 17, 2019: Shipping and logistics company CMA CGM Group has been certified in compliance with the ISO 9001:2015 standards for its Quality Management System. The certification followed a comprehensive and rigorous audit process by classification company Bureau Veritas.
The certification covers all agency activities undertaken by CMA CGM India on behalf of its principal CMA CGM SA.
Among the tangible benefits already yielded by the ISO 9001:2015 certification is a specific focus on customer deliverables and a better coordination between internal departments and with shared services centers. This has made it possible to substantially increase CMA CGM India's E-Bill of Lading penetration rate to 88 percent while ensuring 99 percent of customers receive their E-Bill of Lading in under four hours.
"At CMA CGM India, we are guided by our quality policy to offer consistent and innovative shipping and logistics solutions to our clients. This certification underlines the Group's Customer Centric approach and will further reinforce our ambition to be the industry's reference in customer relations", commented Ugo Vincent, managing director, CMA CGM India.
CMA CGM Group's 511 vessels serve more than 420 ports on five continents around the world and carried nearly 21 million TEUs (twenty-foot equivalent units) in 2018. With CEVA, CMA CGM handled more than 500,000 tons of airfreight and 1.9 million tons of inland freight in 2018.