CMA CGM becomes the first ocean carrier to join freight marketplace Freightos
Dec 06, 2018: Leading shipping group CMA CGM Group has signed an ambitious pilot agreement with Freightos, the world's online freight marketplace. With this, CMA CGM has become the first ocean carrier listed on Freightos. Online bookings, guaranteed pricing, and secured capacity on CMA CGM China-US trade lanes are available on the platform, with further […]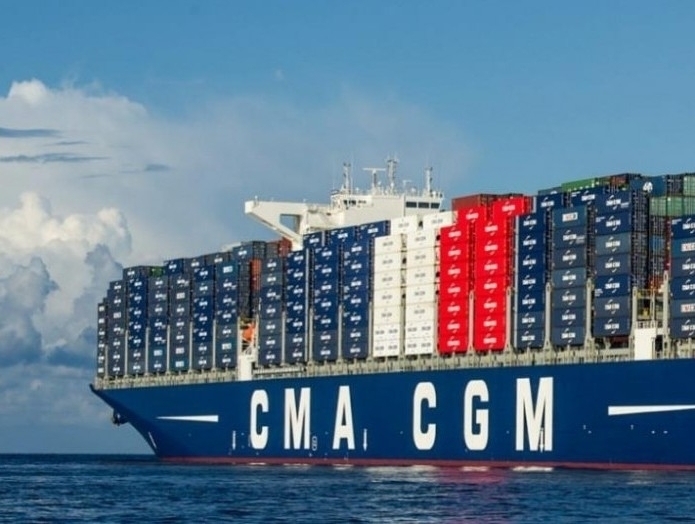 Dec 06, 2018: Leading shipping group CMA CGM Group has signed an ambitious pilot agreement with Freightos, the world's online freight marketplace.
With this, CMA CGM has become the first ocean carrier listed on Freightos.
Online bookings, guaranteed pricing, and secured capacity on CMA CGM China-US trade lanes are available on the platform, with further extension to additional lanes planned in the near future.
Through this platform, CMA CGM will offer importers and exporters of all sizes direct access to instant pricing, routing, and concrete sailing information in seconds, as well as guaranteed capacity.
CMA CGM rates can now be found free of charge on the Freightos website.
This development represents a real change for the industry because for the first time, global shipping on key trade lanes functions like passenger travel or ecommerce, where customers can obtain guaranteed prices within seconds.
Mathieu Friedberg, SVP– Commercial Agencies Network at CMA CGM Group said: "We've been on a journey to provide our customers with innovative offerings to ensure them the best shipping experience."
"With CMA CGM selling on Freightos, smaller shippers now have direct access to a major carrier with competitive pricing. Additionally, shippers of all sizes will have access to guaranteed prices and capacity. This aligns with our goal to help logistics providers drive more value for customers, enabling smoother global trade, and ensuring more reliable and affordable supply of goods to end consumers," said Zvi Schreiber, CEO and founder of Freightos.