Cloud platform for air cargo Nallian acquires 4Advice
Nallian, the cloud-based data sharing platform with focus on air cargo, today announced that it has signed a definitive agreement to acquire 4Advice, one of the leading consultants in the field of temperature sensitive pharma logistics.

Belgium-based 4Advice operates worldwide and helps global pharma shippers, transportation companies and logistic hubs such as around cargo airports to become compliant with the needs of time and temperature sensitive logistics.

4Advice's ultimate purpose is to deliver peace of mind to the pharma shipper. Today, 4Advice achieves this by improving, validating and/or certifying the processes along the chain. By getting into a strategic partnership with Nallian, 4Advice will also be able to provide its clients the tools to continuously monitor the chain once process improvements have been put in place, and to execute those processes efficiently.

With its data sharing platform and collaborative applications, Nallian helps logistic communities such as around cargo airports to operate as one instead of as dozens of isolated silos.
Operating as one gains efficiency for the logistic actors, ups service levels for the shippers, and improves attractiveness for the logistic hub. With the acquisition of 4Advice, Nallian reinforces its offering in the field of temperature sensitive pharma logistics, one of the most demanding fields in logistics with the highest need for state-of-the-art solutions.

"We're thrilled to join the Nallian family", says Bert Elsen, managing partner of 4Advice. "Our teams were working already on very similar clients, and we always felt that we could do more for our clients if we worked closely together. With this acquisition, we can finally make this a reality."

Says Jean Verheyen, CEO at Nallian: "4Advice's team is renowned worldwide for their expertise in improving temperature sensitive pharma logistics. We look very much forward to complementing 4Advice's consultancy with the digital tools to sustain these improvements, and to leveraging 4Advice's deep domain know-how in order to sharpen Nallian's product portfolio for pharma cargo. In the end, we want to bring the best possible independent platform to the market, as seen from the perspective of pharma shippers." 4Advice will continue to operate under its own brand.
You may also like:-
---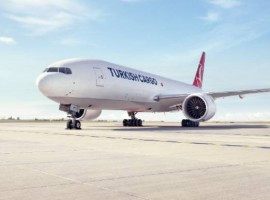 Air Cargo
Continuing its technological investments, the software reduces the error rate at its business processes as well as the costs while improving the employee productivity among other aspects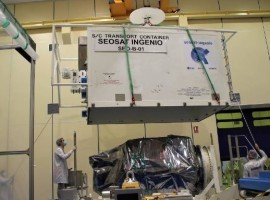 Aviation
SEOSAT-Ingenio is the first Spanish satellite with optical technology, developed primarily by the Spanish space industry led by Airbus in Spain as the prime contractor.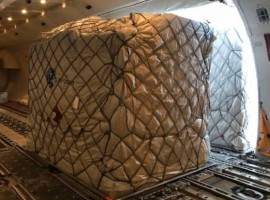 Logistics
Weekly direct flights will depart from Shanghai (PVG) every Monday and from Amsterdam (AMS) each Sunday to service for a post-COVID resurgence in demand during what is traditionally a fourth quarter peak season.