China Airlines enters into master agreement with Dokasch Temperature Solutions
September 21, 2017: DoKaSch Temperature Solutions, the German provider of climate-controlled solutions for intercontinental air shipment of temperature-sensitive cargo, expands its global network via China Airlines. This enables customers to lease the Opticooler, the newest technology of active containers, from China Airlines on their network. "With DoKaSch Opticooler, we are able to offer our customers […]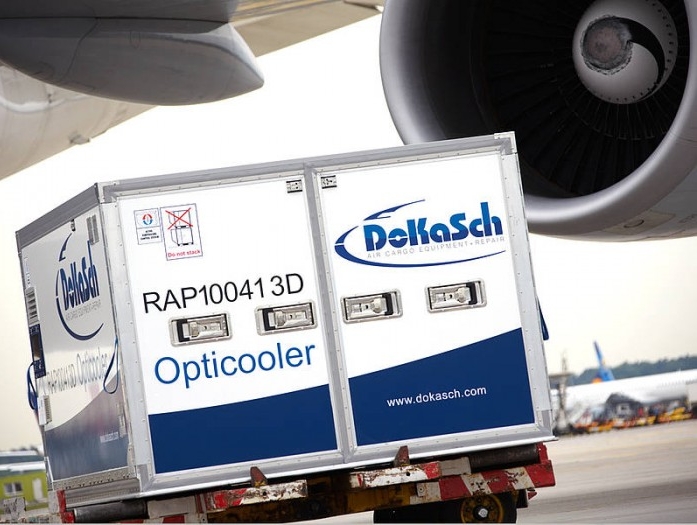 September 21, 2017: DoKaSch Temperature Solutions, the German provider of climate-controlled solutions for intercontinental air shipment of temperature-sensitive cargo, expands its global network via China Airlines. This enables customers to lease the Opticooler, the newest technology of active containers, from China Airlines on their network.
"With DoKaSch Opticooler, we are able to offer our customers a particularly reliable container for their extremely temperature-sensitive air cargo shipments," said China Airlines in a statement. "In this strongly competitive market, it is key that we offer our shared customers the best possible solution for their most precious cargo."
The Opticooler operates like a flying smart warehouse that safeguards the effectiveness of vital pharmaceuticals throughout global transportation chains – regardless of the weather conditions the container is facing on its journey around the globe. Electric, battery-powered cooling compressors and heaters are able to keep the temperature inside the Opticooler in the once set temperature range.
Andreas Seitz, managing director of DoKaSch Temperature Solutions, adds, "Especially as Asia, and in particular Taiwan, is one of the main hubs for the fast growing market of pharma goods."
Additionally to the main hub Taiwan, the cooperation between DoKaSch Temperature Solutions and China Airlines makes the Opticooler being deployable at China Airline´s whole network including 93 destinations in 27 countries.