Chicago is Ethiopian Airlines fourth destination in the US
June 11, 2018: Ethiopian Airlines has started services to Chicago as of June 10, 2018 with its Boeing 787 aircraft. Chicago is Ethiopian's fourth destination in the US and the seventh in the Americas. "Chicago is the main hub of our Star Alliance partner, United Airlines and the flight will be operated together with United […]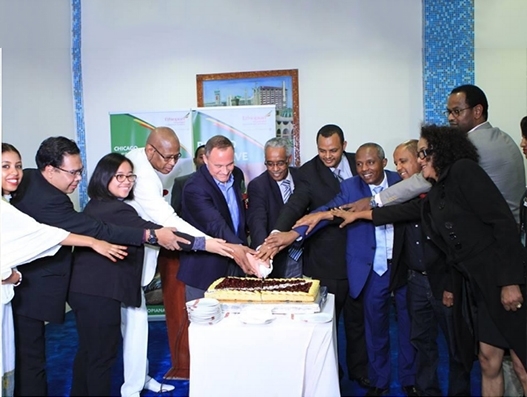 June 11, 2018: Ethiopian Airlines has started services to Chicago as of June 10, 2018 with its Boeing 787 aircraft.
Chicago is Ethiopian's fourth destination in the US and the seventh in the Americas.
"Chicago is the main hub of our Star Alliance partner, United Airlines and the flight will be operated together with United to avail the best product for travelers from all over the US connecting to 58 destinations in Africa. The flight will further boost the growing economic and people-to-people relations between the US and Africa in general and Ethiopia in particular by enabling greater flow of trade, investment and tourism," commented Group CEO of Ethiopian Airlines, Tewolde GebreMariam.
Michael Raynor, Ambassador of the United States to Ethiopia said: "Day by day we are witnessing new successes at Ethiopian Airlines. Two days back, we celebrated the 100th aircraft milestone of Ethiopian Airlines and today we are inaugurating flights to Chicago. I congratulate Tewolde GebreMariam and the entire Ethiopian Airlines team on the successes. The US Government and the American Embassy in Addis Ababa will continue to support the growth of the airline."