Check-in for dangerous goods tightens
As the incidents of dangerous goods continue, several actions are being considered by IATA and its member airlines to prevent the entry of undeclared goods.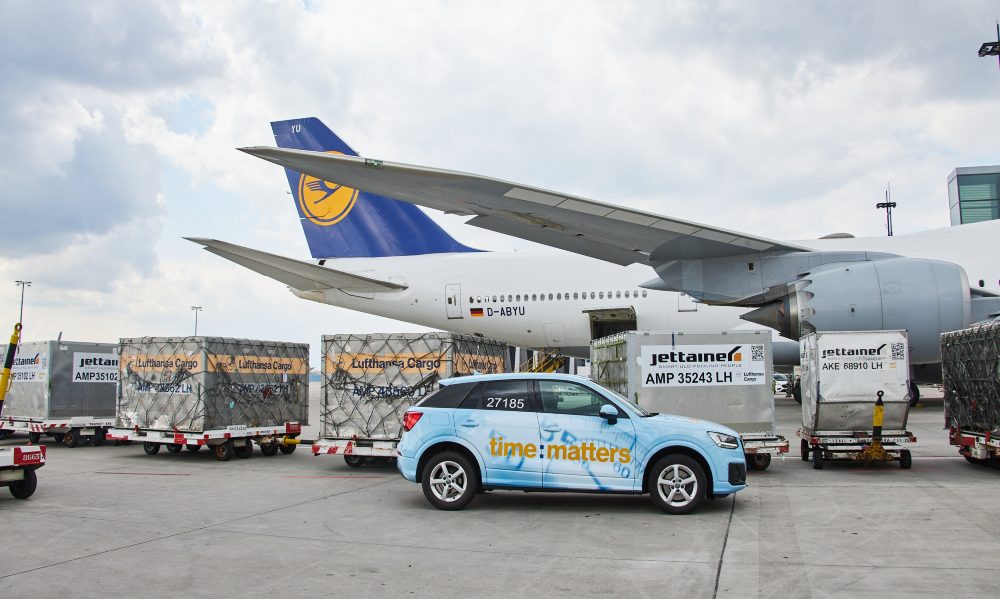 As the incidents of dangerous goods continue, several actions are being considered by IATA and its member airlines to prevent the entry of undeclared goods. However, TIACA believes that only through criminal action against the culprit will eradicate these situations.
In April this year, cargo pallets containing Vivo Y20 smartphones caught fire at Hong Kong International Airport. This incident cannot be called a first-of-its-kind in the air cargo industry. Thereon, several airlines refused to handle Vivo shipments. Is it the solution to put a full stop to the events occurring due to dangerous goods (DG)?
As per the International Air Transport Association (IATA), this event has generated additional impetus to identify appropriate actions that can address the risks posed by lithium batteries. Several actions are being considered by IATA and its member airlines that will act to prevent the entry of undeclared dangerous goods, in particular lithium batteries, into air transport as well as acting to mitigate a fire involving lithium batteries in an aircraft cargo compartment, should one occur.
David Brennan, assistant director cargo safety and standards, IATA, notes, "The actions under consideration include enhanced screening of cargo to detect undeclared lithium batteries; proposed revisions to the Section II of the lithium battery packing instructions to require packaging to be capable of withstanding a drop test and stack test as specified for limited quantity packaging; increasing efforts with regulatory authorities, including criminal action against wilful non-compliance; and engaging with regulatory authorities to promote the development of a test standard for fire containment covers (FCC) for pallets, fire-resistant containers (FRC) and fire containment bags (FCB) that addresses a fire involving lithium-ion batteries."
In March, Emirates and Dubai Civil Aviation Authority (DCAA) signed a memorandum of understanding to strengthen mechanisms to proactively share information on certain classes of DG booked for transport on Emirates SkyCargo through Dubai. This will complement the information that is already provided as part of the Dangerous Goods Declaration submitted to the DCAA as part of the approval process for the transportation of goods classified as DG under IATA Dangerous Goods Regulations. The MoU also aims to develop an approval process for transporting such cargo, creating better efficiency and reducing wait-times pre transportation for most classes of DG.
Opining on the Vivo incident, Trevor Howard, manager cargo standards and operational safety at Emirates, says, "This is a topic which Emirates is following quite closely. In key markets, we are enhancing our security screening requirements as well as other compliance checks before accepting DG consignments for transport to ensure all applicable dangerous goods regulations have been met. We conduct regular inspections/audits on shippers or freight forwarders to ensure compliance with Emirates' standard operating procedures and to ensure all shipments are offered for transport under the IATA Dangerous Goods Regulations. Along with drafting regulations, we also work closely with our partners and stakeholders such as our ground handlers and customers to make sure that they are aware of recent updates and best practices to ensure overall safety."
Alexander Kohnen, CEO, time:matters, which has four hubs in Frankfurt, Munich, Vienna and Brussels, states, "For security reasons, time:matters incorporation with handling agents screen every shipment before the transport. Undeclared DG would be detected during this process. Furthermore, our GHAs perform a DG-check of every DG shipment as per IATA standards. Amongst other checks, this includes a visual check of the packages to ensure those are undamaged."
Additionally, time:matters can facilitate tail-to-tail loading in Frankfurt, Munich and Vienna, particularly for time-critical dangerous goods shipments. This involves shipments being reloaded from an incoming aircraft to a departing aircraft directly on the apron without detouring through a warehouse.
Lufthansa Cargo offers transport solutions for all classes of dangerous goods. Predominantly, the airline transports shipments containing DG classes 3, 8 and 9, including all other classes. In general, this ratio has not changed over the last couple of years.
The share of temperature-controlled DG shipments increased by around 20 percent overall at Lufthansa Cargo in 2020 vs 2019. Chris Nicholson, Lufthansa Cargo
Speaking on how the second or third wave of the pandemic in certain countries have impacted the inbound and outbound volume of DG goods, Chris Nicholson, senior product manager dangerous goods at Lufthansa Cargo, says, "The pandemic has caused cargo capacity to shrink across the market. Accordingly, the volume of DG shipments carried has also declined. In some cases more significantly, for example on routes such as the North-Atlantic, where belly capacities played a large role before the pandemic. Contrary to this trend, however, there are also examples of growth, for example on routes between Europe and Asia. Interestingly, the share of temperature-controlled DG shipments increased by around 20 percent overall at Lufthansa Cargo in 2020 vs 2019."
Glyn Hughes, The International Air Cargo Association's (TIACA) director general acknowledges IATA for introducing an alert system a couple of years ago, where non-compliant shipments are immediately recorded after being identified by supply chain partners for further action. He mentions, "TIACA, as it represents the entire supply chain has focused on broad education and awareness and has developed a specific training programme designed around the safe supply chain. In partnership with ICAO and training partner SASI, we hold monthly courses which educate on both the regulations and operational requirements. Despite Covid -19 impacting the ability to hold classroom training, the need for safety never stops so we adapted the course to run with virtual classrooms."
During a meeting in May 2021, IATA Dangerous Goods Board (DGB) decided to delete Section II of Packing Instruction 965 and Packing Instruction 968. These two packing instructions apply to lithium-ion cells and batteries and lithium metal cells and batteries, respectively. "This will take effect in the 2022 edition of the Dangerous Goods Regulations. There will be a 3-month transition period until March 31, 2022, to allow shippers of lithium batteries time to adapt their logistic processes to apply Section IB of these packing instructions. The DGB decided due to the extreme difficulty for the airlines to be able to perform a safety risk assessment that can adequately determine that the risks associated with the carriage of Section II lithium batteries can be effectively mitigated," Brennan comments.
There will be a 3-month transition period until March 31, 2022, to allow shippers of lithium batteries time to adapt their logistic processes to apply for Section IB. David Brennan, IATA

DG AutoCheck has been developed by IATA to bring automation to the acceptance process for dangerous goods consignments. The system can accept the Shipper's Declaration data in digital form, or the Shipper's Declaration paper scanned and digitised. The resultant data is then automatically validated against the provisions of the DGR for the document check. Once the document check is completed an image of the packages bearing all required marks and labels is presented on a tablet so that the checker can verify that they comply.
Brennan states, "Using DG AutoCheck, the acceptance check can be completed faster, and more consistently and accurately than with a paper checklist, improving safety. And for the first time, DG AutoCheck provides the industry with an overview of dangerous shipments across the globe. The solution also provides business intelligence to users to analyse and optimise their operations."
Lufthansa Cargo was the first carrier to offer our customers an electronic dangerous goods declaration (eDGD) which enables us to check the data set for consistency and completeness even before the physical arrival of the shipment. Thus, errors can be corrected or supplemented even before the actual delivery of the cargo. Nicholson explains, "As part of the freight acceptance process for dangerous goods, we check every piece of cargo to ensure compliance with all IATA DGR. We inform our customers of any discrepancies, as the shipments in question are immediately excluded from the carriage."
Emirates has signed on to IATA Dangerous Goods Occurrence Alert System which provides data on reported incidents submitted by IATA member airlines. Emirates sets embargoes/restrictions on certain entities in its cargo operating system which permits oversight of entities who have offered shipments that are not in compliance with the dangerous goods regulations.
In April, DAKOSY, a Hamburg-based software company announced that it is expanding the INFr8 shipping portal to a mobile application. Beginning in the middle of the second quarter of 2020, customers will be able to use the so-called INFr8 app, an extension of the original platform which was developed jointly with Fraport AG. This will provide users with the best possible support in handling dangerous goods declarations and will make processes faster, more transparent and more secure. In the next phase, the app will be expanded with additional functions. The main focus is on the interlinking of all modes of transport, especially for air and sea transport. However, the integration of IATA checklists and their adaptation for mobile devices is also to be implemented into the second development stage of the app.
In December 2019, IATA, TIACA, Global Shippers' Forum (GSF), and the International Federation of Freight Forwarders Associations (FIATA) collaborated to tackle the menaces of shipping lithium battery. The four organisations united in a call for governments to step up and take a much greater interest in the production of counterfeit lithium batteries. This is where the safety risk is at its highest, not just to the supply chain but to the ultimate consumer. Counterfeit batteries are not manufactured to the approved safety standards and more often they are not declared, packed or shipped in compliance with national, international and industry regulations and standards.
Hughes says, "We should recognise that the supply chain does the best job in trying to identify such non-compliant shipments, governments have very rarely taken action against the perpetrators. We need more intergovernmental coordination so if an incident occurs in a destination or transit country then the authorities can advise the origin country authorities to investigate those involved and take action. Only through criminal action against the originating manufacturer or culprit will these situations be eradicated. We all continue to voice our demands in this area."
The regulations for carrying DG goods on the aircraft are very specific and linked to UN classifications. Regulations exist regarding the types of dangerous goods, including lithium batteries that can be carried on which type of aircraft and even in which compartment. In the case of batteries, there are UN testing regulations, state of charge limits, maximum 30 percent and whether loose or in an appliance. The regulations are continually updated based on testing and other safety considerations. This is why training is very important. ICAO is also moving towards a scenario of competency-based training which will then ensure that each person involved in the transport and handling of dangerous goods receives the appropriate level of training for their function.