CharterSync leading relief charters entering Italy
On the 30th of March CharterSync, the world's first air cargo charter platform, coordinated the movement of the first Antonov-124 aircraft into Italy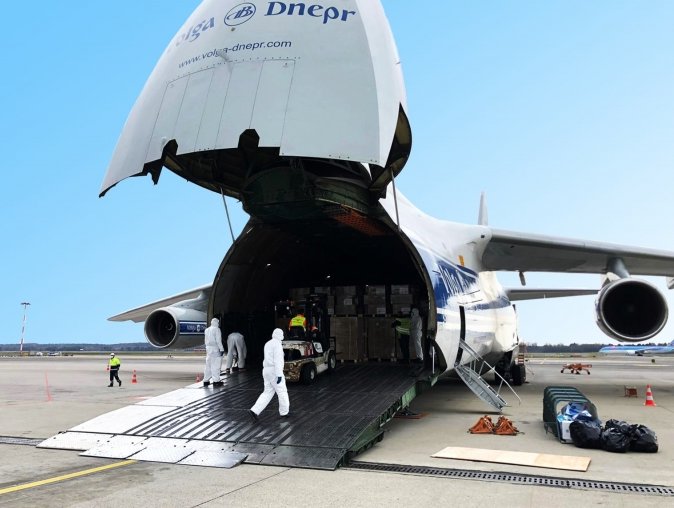 On the 30th of March CharterSync, the world's first air cargo charter platform, coordinated the movement of the first Antonov-124 aircraft into Italy brining millions of face masks and medical supplies from China. All of the equipment destined to be used by front line hospital staff in the fight against coronavirus. The Antonov-124 flight marked the first of a number of charters CharterSync coordinated on behalf of the Italian government.
Following its debut at Air Cargo Europe less than 9 months ago, CharterSync has shaken up the European Go-Now charter sector, capturing the market with its first-of-a-kind online platform used to scour the market and locate the best aircraft options for a given charter request, within minutes. Now performing aid relief flights across the globe, CharterSync has proven its team can operate at the highest level, supported by world leading technology.
Commenting on the relief effort, CharterSync's customer Modus Operations, acting on behalf of the Italian Public Sector, commented "from the start the CharterSync team worked tirelessly to secure the fastest charter solutions available to us. Using their technology combined with their expert operations team, we knew we could rely on them to deliver the best options in the market".
Ed Gillett, co-founder of CharterSync commented, "As a young company, our ability to quickly adapt in a changing market has worked in our favour. We have been able to enter the oversized market quickly and find solutions for governments worldwide when they are needed most."