CharterSync expands team with two new appointments
Oct 11, 2019: CharterSync, an air charter platform, has expanded its team with the appointment of two new members, to help fulfil their business objectives and growth plans. Izzy Hamilton and Andrew Burvill come with a wealth of experience and knowledge in their respected fields, with a shared passion to drive CharterSync forward, continuing to […]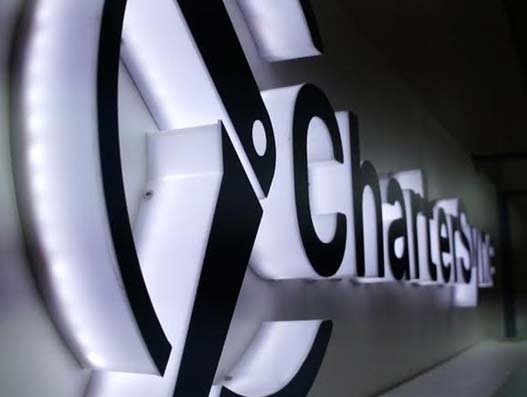 Oct 11, 2019: CharterSync, an air charter platform, has expanded its team with the appointment of two new members, to help fulfil their business objectives and growth plans. Izzy Hamilton and Andrew Burvill come with a wealth of experience and knowledge in their respected fields, with a shared passion to drive CharterSync forward, continuing to offer efficiency and transparency to freight forwarders and aircraft operators.
Izzy Hamilton will head the finance function within CharterSync. Izzy comes with 10 years' experience within the finance industry for companies such as NBC Universal and Sony, as well as a great deal of knowledge on client profitability analysis and devising the correct structures to ensure a smooth financial process. Commenting on her new appointment, Izzy said, "I have a wealth of experience to ensure complete transparency whilst also eliminating any gaps within company processes. I can't wait to contribute to delivering impeccable service and driving advanced time-sensitive charter solutions."
Andrew Burvill originating from Perth, Australia will join the operations team and brings with him 6 years' experience along with a degree in Aviation. His previous roles range from Load Control at Perth Airport to Operations Controller at Virgin Australia. During Andrew's career to date he has built up exceptional knowledge within Aviation, specifically understanding the processes involved in proactively managing flights within an operational environment.
"I decided to relocate to London at the start of 2019 in search of a fresh opportunity within Aviation. CharterSync's innovative technology and company values instantly stood out. My skills and experience will complement the CharterSync platform to achieve the right level of automation and human interaction," Andrew commented.
Commenting on the team expansion, CharterSync, co-founder, Ed Gillett said, "Our first few months of trading have exceeded all expectations, for a platform that was born from a simple idea we have been able to provide greater speed and transparency, transforming outdated traditional industry norms. In order to continue driving CharterSync as a time efficient and innovative solution, we are delighted to welcome Izzy and Andrew to the team."
Co-founder Simon Watson added, "Their experience and knowledge across their respective disciplines makes them a great fit and will complement perfectly with our ambitious but fully achievable growth plans. They will play a vital role in CharterSync's development within the market."