CharterSync establishes active cargo aircraft operator network
January 21, 2020: CharterSync has established its active airline operator-base having boarded over 100 cargo aircraft live onto its platform within the first six months of its trading. CharterSync now has the availability to a wide range of cargo aircraft from smaller piston aircraft through to B737 capable of carrying 20 tonnes of cargo. Automating […]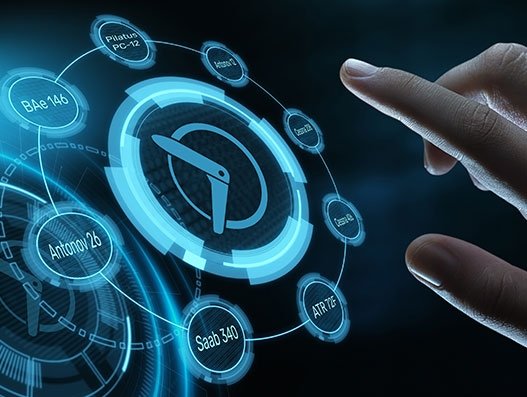 January 21, 2020: CharterSync has established its active airline operator-base having boarded over 100 cargo aircraft live onto its platform within the first six months of its trading. CharterSync now has the availability to a wide range of cargo aircraft from smaller piston aircraft through to B737 capable of carrying 20 tonnes of cargo.
Automating the broker process for air charter is proving to have significant advantages for freight forwarders. Response rates are high with quotes only taking a matter of minutes, providing clients with the highest possibility of securing the most appropriate and ideally located aircraft for their charter.
Commenting on CharterSync's success, co-founder, Ed Gillett said, "The integration rate of new airlines onto the platform has far exceeded our expectations. This is because we have made the charter process easier for airlines, which in turn allows us to get a very high response rate for a given charter request. When airlines are quoting on our platform in a matter of minutes, it obviously provides our clients with the highest possibility of securing a charter. This is the unique advantage we have by using our revolutionary technology."
Having surpassed its early growth and onboarding expectations, CharterSync continues to focus on its European and Northern African routes, a market the company believes it now has fully covered and will look to expand its coverage in new territories in the New Year.
"As a private jet operator, our booking rate for cargo-specific charters has increased threefold since we started working with CharterSync," Mali Air, Austria observed.
"While greatly encouraged by the success of our first six months of trading, we are not complacent. We are always striving for continued innovation, and to make the charter process easier and quicker for both forwarder and operator. Working very closely with our airlines we are constantly striving for improvements based on their feedback," Simon Watson, CharterSync co-founder said.
"CharterSync is the first platform to successfully digitise the air cargo charter industry, pairing clever technology with a knowledgeable team. Air-Taxi Europe is happy to be part of the platform," stated Air Taxi Europe, Germany, which completed 34 flights on the platform in 2019.