Chapman Freeborn successfully transports 64 boxes from Central America to California
The shipment was delivered after many challenges, which were solved with the help of five couriers, which accompanied the shipment throughout the journey.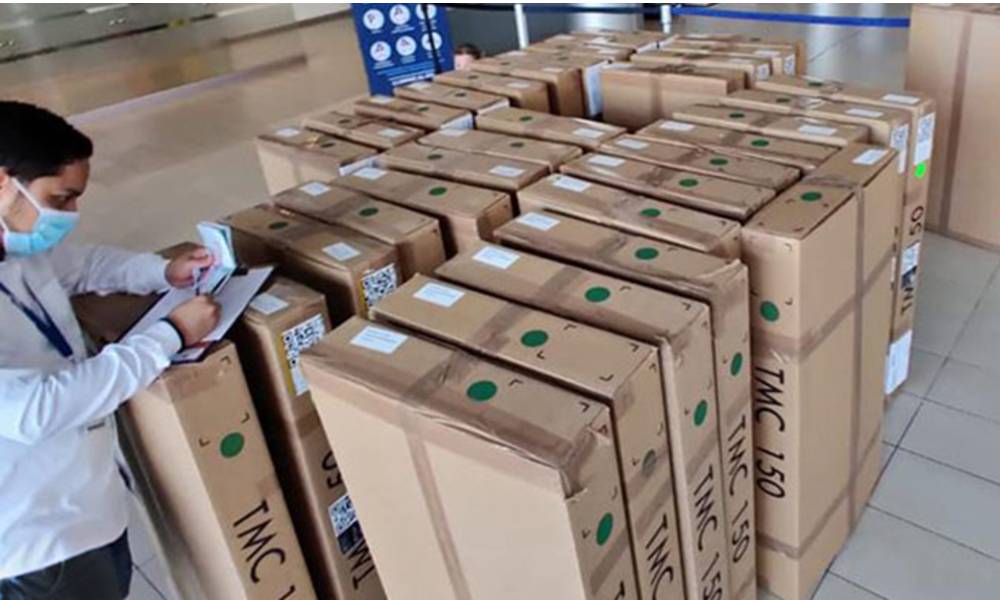 Chapman Freeborn has successfully helped to transport 64 boxes from Central America to California, with the help of five courier specialists, for the one-way mission for an OBC customer. The couriers accompanied the shipment every step of the way, with specific language skills and high-level airline frequent flyer status.
Once all the couriers arrived in Central America, they helped prepare the shipment and in just one hour, the 64 boxes were all wrapped in plastic sheeting as one bundle, ready for the airline to accept the shipment. All the excess baggage fees were paid and the boxes were tagged and ready to go.
The job was scheduled as a direct flight with one stop along the way. When the plane arrived at the first stop in Florida, the shipment was deemed too large to continue onto California. The most experienced courier discussed the shipment with the customs agent and supervisors and it was eventually cleared with only 30 minutes until takeoff for the next flight.
All five couriers helped to check in the shipment, inspect it and check into the final leg of the journey. One very experienced courier, with the very highest frequent flyer status with the airline, talked to the airline's manager on duty, and asked for assistance in getting the shipment on board on time.
At the last moment, TSA advised that the shipment did not fit through the X-ray machine and technically, its contents were unidentified, therefore would not be allowed to be loaded onto the plane. The couriers quickly opened all the wrapping and the boxes as required and put all 64 boxes through the X-ray machine and new bag tags were attached to the boxes to help it finally make the flight to California and successfully deliver the boxes.