Chapman Freeborn schedules weekly flights to Mumbai, India
Chapman Freeborn, together with its subsidiary Magma Aviation, is launching a weekly service to Mumbai, India, starting May 1, responding to the demand of critical relief supplies in the country due to the surging Covid-19 cases.
Recently, on April 5, a Magma charter aircraft carrying relief supplies, powered by Chapman Freeborn, landed in Mumbai, India, which entered the Mumbai International airport and took to the skies again in a remarkable 4 hours. The flight cargo handling was by the cargo handling company, Cargo Service Center.
As part of the earlier announcement, Chapman Freeborn is facilitating Magma's nine weekly rotations, from the EU to the US, on board its in-house fleet of B747Fs aircraft. This is in addition to the direct aircraft availability via Avia Solutions Group sister companies, Bluebird Nordic, Smartlynx, Avion Express and Klasjet. Avia Solutions Group's sister companies, Bluebird Nordic, Smartlynx, Avion Express and Klasjet.
You may also like:-
---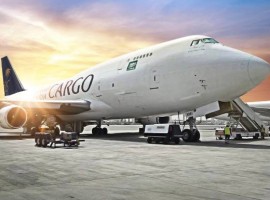 Air Cargo
The company said the new aircraft will boost the cargo and supply operations and help meet the significant surge on the demand for medicine, medical and preventive equipment and other similar goods.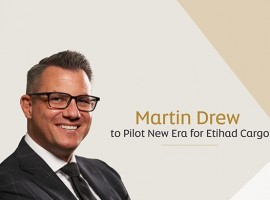 Air Cargo
Etihad Aviation Group has promoted Martin Drew to the role of managing director – Cargo and Logistics. Drew will assume the position on November 1.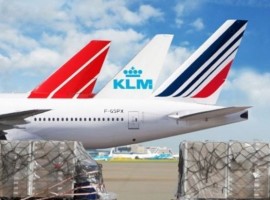 Covid-19
The additional cold room (COL), with temperatures ranging from +2 degrees Celsius to +8 degrees Celsius, will provide the capacity required to handle Covid-19 vaccines.