Chapman Freeborn and Magma Aviation servicing the US cargo demand
Chapman Freeborn, together with its subsidiary Magma Aviation, has secured nine weekly rotations, from the EU to the US, on board its in-house fleet of B747Fs aircraft. This is in addition to the direct aircraft availability via Avia Solutions Group sister companies, Bluebird Nordic, Smartlynx, Avion Express and Klasje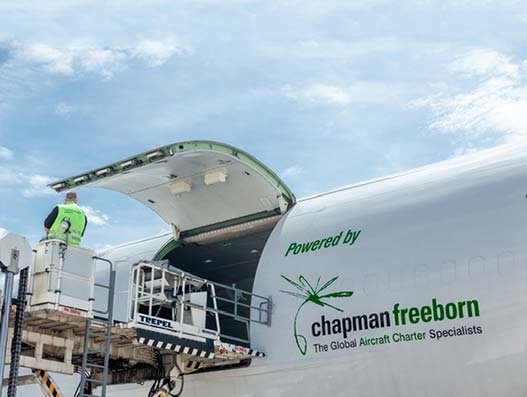 Chapman Freeborn, together with its subsidiary Magma Aviation, has secured nine weekly rotations, from the EU to the US, on board its in-house fleet of B747Fs aircraft. This is in addition to the direct aircraft availability via Avia Solutions Group sister companies, Bluebird Nordic, Smartlynx, Avion Express and Klasjet.
This solution has been formulated in view of President Trump's announcement of travel ban on 26 European countries, amid the Covid-19 pandemic, due to which the cargo industry has seen a sharp decrease in aircraft capacity from Europe to the United States.
Commodities such as food items, pharmaceutical goods, medical supplies, consumer goods etc. that would have typically travelled as belly freight on board passenger aircraft have now entered the ad-hoc cargo market, further tipping the balance of capacity/demand. The capacity issue is exacerbated by the fact that many cargo aircraft are already dedicated to easing the current demand in Asia.
Kim Borgaard, Chapman Freeborn Scandinavia general manager commented, "We have seen a surge in requests for cargo into the United States from across Europe. In fact, with the grounding of many passenger fleets, we have seen an increase in cargo demand across the board. Wherever possible, we're working with clients to consolidate cargo and sell capacity at an affordable rate. It's times like these that Chapman Freeborn's global office is a huge benefit – we can transport smaller movements by utilising capacity on booked part-charters."