Changi Airport records stable air freight growth in September
Oct 24, 2018: Airfreight throughput at Singapore Changi Airport recorded stable growth in the month of September. The hub handled 185,000 tonnes of cargo volume.
1.59 million tonnes of airfreight throughput was shipped through Changi during the nine months, a rise of 2.3 percent year-on-year. Among Changi's top 10 cargo markets, India (+9 percent) and Japan (+6 percent) were among the fastest growing. Growth was registered for all cargo flows.
Coming to the passenger figures, the airport recorded 5.23 million passenger movements in September 2018, a 6.1 percent year-on-year increase. For the month of September, all regions registered growth, with traffic to and from Northeast Asia rising 7 percent. This was supported by the strong performance of China (+12 percent) and Japan (+11 percent), which led the gainers among Changi's top markets. Europe and North America also registered strong growth, both registering double-digit year-on-year growth.
For the first three quarters of 2018, passenger traffic rose 5.8 percent to 48.7 million, compared to the same period last year. India, Japan, the United Kingdom, Germany and the United States were among the fastest growing markets, all registering double-digit growth.

You may also like:-
---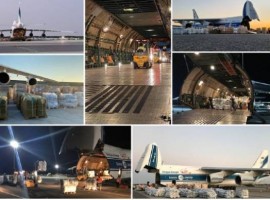 Air Cargo
As the operation has been organised by the Austrian Federal Ministry of Interior, in the framework of the Union Civil Protection Mechanism (UCPM), the costs for the transport are co- financed up to 75 per cent by the European Commission.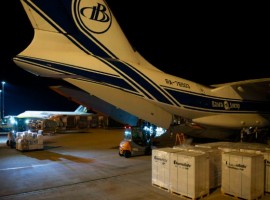 Air Cargo
Freight volumes handled at Europe's fifth-largest air cargo hub, Leipzig/Halle Airport, grew significantly in August. The volume of air freight rose by 12.7 percent to approximately 109,048 tonnes.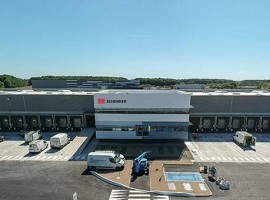 Logistics
In order to reduce its ecological footprint, DB Schenker has equipped the new Orleans building with the latest technologies such as LED lighting, and maintains its premises without chemicals.