Changi Airport records nearly 10% rise in airfreight throughput YoY
November 1, 2017: Singapore Changi Airport registered 4.93 million passenger movements in September 2017, a 7.5 per cent year-on-year increase. There was a 9.8 per cent increase in airfreight throughput to 183,560 tonnes, while aircraft movements rose 4 per cent to 30,490 landings and takeoffs. Passenger traffic for September was boosted by growth across all […]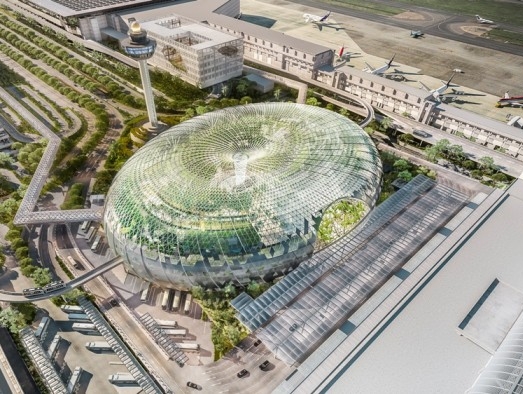 November 1, 2017: Singapore Changi Airport registered 4.93 million passenger movements in September 2017, a 7.5 per cent year-on-year increase. There was a 9.8 per cent increase in airfreight throughput to 183,560 tonnes, while aircraft movements rose 4 per cent to 30,490 landings and takeoffs.
Passenger traffic for September was boosted by growth across all regions, with traffic to and from South Asia rising 13 per cent, the sixth month of consecutive double-digit growth. All of Changi's top five country markets – Australia, China, Indonesia, Malaysia and Thailand – registered growth of at least 5 per cent. China, Germany, India and the United States were among countries that registered double digit growth. Among Changi's top 10 routes, Melbourne and Bangkok were the fastest growing, both rising 11 per cent.
For the first three quarters of 2017, passenger traffic rose 5.9 per cent to 46.0 million, supported by growth across all regions. Among Changi's top 10 country markets for the period, India (+18 per cent) and China (+11 per cent) were the fastest growing. Aircraft movements were 3.4 per cent higher at 277,370 landings and takeoffs, while 1.56 million tonnes of airfreight throughput was shipped through Changi during the nine months, rising 8.1 per cent year-on-year. Among Changi's top 10 cargo markets, Germany (+27 per cent) was the fastest growing airfreight market, which has seen strong year-on-year growth across all cargo flows.
In this year's World Routes Marketing Awards held in Barcelona, Changi Airport came up tops in the 'Over 50 Million Passengers' category. Voted by airlines, the annual Routes Marketing Awards recognise excellence in air hub marketing. On the air cargo front, Changi Airport emerged the winner of Payload Asia's 'Asia Pacific Airport of the Year – Customer Choice' for the fourth consecutive year, an award honouring excellence in the air cargo supply chain.
As at 1 October 2017, more than 100 airlines operate at Changi Airport, connecting. Singapore to some 380 cities in about 90 countries and territories worldwide. With more than 7,000 weekly scheduled flights, an aircraft takes off or lands at Changi roughly once every 90 seconds.