CHAMP Cargosystems introduces Flight View for its Traxon CDMP users
Sept 1, 2017: IT solutions provider to the air cargo industry CHAMP Cargosystems has recently introduced a new feature, 'Flight View', for its Traxon CDMP users.
'Flight View' enables airlines to view and monitor all shipments related to a particular flight. This allows stations to group their to-do lists by flight, showing all action items across all shipments on that particular flight.

Traxon CDMP is a leading quality management solution, that measures over 40 percent of the worldwide Cargo iQ airline shipments. The solution is enhanced with the latest Cargo iQ specifications. In addition, Traxon CDMP has been consistently developed with new functionalities and user-friendly features, and extended to serve additional quality measuring and monitoring needs that go beyond the Cargo iQ scope.

As the pilot client of CHAMP's quality monitoring solution, Air France KLM Martinair Cargo (AFKLMP) comments, "We are appreciative of all the ongoing developments of Traxon CDMP," says David Granzotto, Head of Performance Management, Cargo Operations & Logistics at AFKLMP. "We are confident the newly introduced feature, 'Flight View', will help us to further simplify the handling process at stations and increase productivity."

"By expanding our service and adding more functionality to our Traxon CDMP offering, we can make sure our customers have the most up-to-date features that not only maximise the benefits of Cargo iQ, but also bring more efficient quality management," says Nicholas Xenocostas, vice president Sales & Marketing at CHAMP Cargosystems.

"The new feature will help handling operations to focus on the right activities at the right time in a very efficient way."

Dedicated to the increasing market need of quality improvements, CHAMP collaborates closely with its clients to ensure Traxon CDMP provides not only better service performance, but also brings a wider range of possibilities to improve their business efficiency.
You may also like:-
---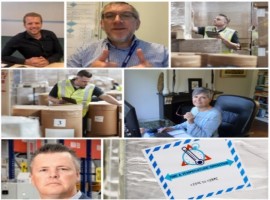 Air Cargo
Covid-19
Amsterdam Airport Schiphol's Pharma Cargo Community is collaborating to ensure the temperature-controlled supply chain is ready for the safe and efficient transportation of Covid-19 vaccines.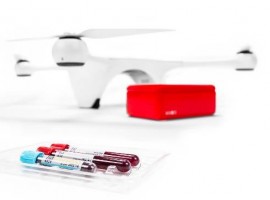 Drones
Through this partnership, Matternet will conduct a joint research project with JAL in Japan, as the company continues to expand its commercial business globally.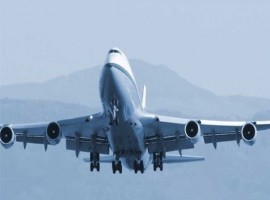 Air Cargo
DSV has now added an additional two 747 freighters to its Europe-Asia cargo air bridge with an extra weekly inbound departure from Shanghai and the new Hong Kong-Luxembourg route.