CH Robinson to invest $1 billion in technology over the next 5 years
Sep 19, 2019: CH Robinson, realising the impact of technology in the supply chain marketplace, has committed to invest $1 billion in technology over the next five years. This decision, supported by recent in-depth customer research, doubles its previous $1 billion investment in technology over the last 10 years. With more than 1,000 data scientists, […]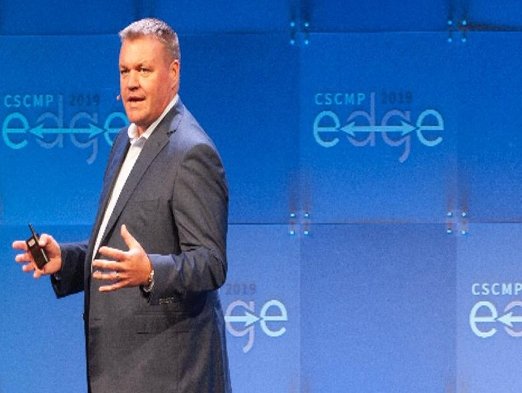 Sep 19, 2019: CH Robinson, realising the impact of technology in the supply chain marketplace, has committed to invest $1 billion in technology over the next five years.
This decision, supported by recent in-depth customer research, doubles its previous $1 billion investment in technology over the last 10 years.
With more than 1,000 data scientists, engineers and developers, the US logistics specialist is continuing to invest in global talent in this critical area, making an already strong team even stronger.
Speaking at the Council of Supply Chain Management Professionals (CSCMP) EDGE Conference recently, president and CEO Bob Biesterfeld explained how big data and digital technologies, including artificial intelligence, machine learning and predictive analytics, are having a profound impact on the supply chain marketplace.
New talent to join CH Robinson technology's team in Poland

He discussed why only those who leverage both technology and talent will compete and win on supply chain in the future.
C.H. Robinson CEO Bob Biesterfeld announces the company's largest investment in innovation, advanced technologies and talent during the 2019 Council of Supply Chain Management Professionals EDGE Conference in Anaheim, California. pic.twitter.com/IuZhlxcPg6

— C.H. Robinson (@CHRobinson) September 18, 2019
During his remarks at the conference in California, Biesterfeld also shared specific feedback and actionable insights from more than 3,000 shippers, both domestic and international.
Customer research findings showed that 88 percent of shippers believe that technology is extremely or very important when choosing a logistics provider.
CH Robinson acquires Italy's Dema Service

Further, other key findings were how visibility in supply chains and having a logistics partner with local and global expertise is essential to shippers' business needs.
Biesterfeld said: "It's when these tools are leveraged by the smartest and most relentless experts—who really understand and are committed to our customers' business—that we create extreme value in the supply chain for our clients' benefit."
"We put the customer at the center of everything we do—listening, understanding their needs and using our expertise to solve their most complex logistics challenges."