CEVA expands its partnership with Mercedes-Benz in Brazil
Feb 11, 2017: CEVA Logistics is expanding its partnership with Mercedes-Benz in Brazil by renewing its existing business partnership and the awarding of additional contracts.
CEVA's services to Mercedes-Benz are concentrated in the southeast region of Brazil. Under the renewed contract, in-house logistics services at the customer's plant in the city of Juiz de Fora, Minas Gerais, will be maintained and renewed for an additional three years. This operation encompasses materials handling, line feeding and external warehousing. In addition, two new agreements have been reached with Mercedes-Benz which will extend elements of the contract for three and five years respectively.
CEVA will now be responsible for providing interplant transportation at the Juiz de Fora plant and also packaging services at the customer's spare parts Distribution Centre at Campinas, São Paulo.
To meet the new and extended contract, CEVA will employ an additional team of more than 280 people.
CEVA's experience over recent years of the existing operation at the Juiz de Fora's plant, combined with its successful partnerships for other automotive customers alongside a robust engineering process focused on resources optimisation and cost reduction were decisive factors in increasing the scope of the partnership with Mercedes-Benz.
"Mercedes-Benz is a market leader in the truck and bus segment in Brazil. For CEVA it is a great honor to continue and expand the partnership with such a strategic customer. The outcome of these negotiations is a consequence of our commitment to consistently deliver operational excellence and continuous improvement for our customers, and it also reinforces our expertise in managing supply chains related to the automotive sector," explains Fábio Mendunekas, CEVA's vice president for Business Development in South America.
He believes that key factors in both the renewal and new business win were services to Mercedes are competitive costs, operational excellence and innovative processes are to the fore and all of this adds up to a strong, long-term commercial relationship.
Last year, in November, CEVA Logistics has expanded its relationship with Mercedes-Benz, a member of the Daimler Group, at the automotive manufacturer's facility in Vitoria, Spain.
You may also like:-
---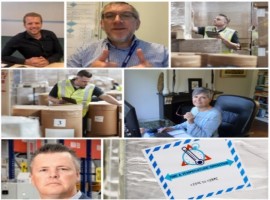 Air Cargo
Covid-19
Amsterdam Airport Schiphol's Pharma Cargo Community is collaborating to ensure the temperature-controlled supply chain is ready for the safe and efficient transportation of Covid-19 vaccines.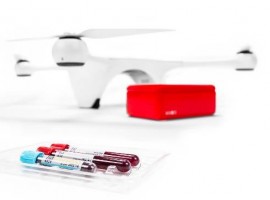 Drones
Through this partnership, Matternet will conduct a joint research project with JAL in Japan, as the company continues to expand its commercial business globally.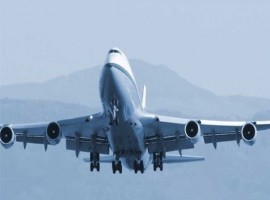 Air Cargo
DSV has now added an additional two 747 freighters to its Europe-Asia cargo air bridge with an extra weekly inbound departure from Shanghai and the new Hong Kong-Luxembourg route.