CEVA expands in Malaysia with new multi-user warehouse
March 9, 2018: Netherlands-based CEVA Logistics recently opened a new multi-user warehouse facility in Penang, Malaysia. Situated within the Bayan Lepas Free Industrial Zone Phase-IV, the warehouse facility is located in an area admeasuring 70,000 square feet, and is barely 10 minutes away from the Penang International Airport. The new multi-user warehouse is expected to […]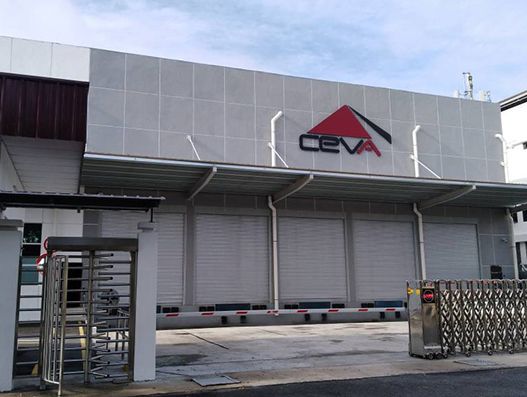 March 9, 2018: Netherlands-based CEVA Logistics recently opened a new multi-user warehouse facility in Penang, Malaysia.
Situated within the Bayan Lepas Free Industrial Zone Phase-IV, the warehouse facility is located in an area admeasuring 70,000 square feet, and is barely 10 minutes away from the Penang International Airport.
The new multi-user warehouse is expected to deliver cost efficiency and flexibility with the help of an optimised layout design, and improved infrastructure to serve customers of CEVA Logistics.
It includes a combination of temperature-controlled and ambient storage space, conducive and modern office space for in-plant customers, advanced materials handling equipment, advanced RF warehouse management system and Customs stationed on-site to facilitate on-time clearance.
It's also an integrated hub, which will house CEVA's contract logistics and freight management teams under one roof for Malaysia, as well as its global supply chain solutions control tower teams to support its 24×7 largest customers globally.
"CEVA continues to invest to meet the requirement of its customers in Malaysia. This new facility, which has doubled our footprint in Penang, will continue to support our growth needs, and positions us for future expansion in the market. With its strategic location in the northern part of Malaysia, coupled with the air cargo hub at Bayan Lepas airport, it aims to cater to a wide range of logistics and warehousing services, and offers even greater value and benefits to our customers, " said Elaine Low, executive vice president, South East Asia, CEVA.