Çelebi bags ground handling contract at Kannur International Airport
Sep 24, 2018: Çelebi Airport Services, a global service provider in ground handling services, will start operations at the Kannur International Airport Limited (KIAL) which will go live for commercial flights this year. This will be Çelebi's sixth airport in India after Kempegowda International Airport in Bangalore, where the company won the ground handling licence […]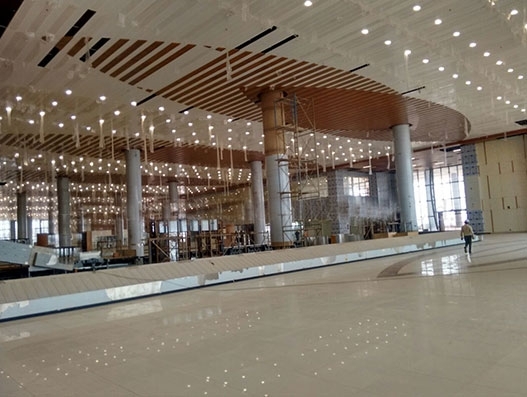 Sep 24, 2018: Çelebi Airport Services, a global service provider in ground handling services, will start operations at the Kannur International Airport Limited (KIAL) which will go live for commercial flights this year. This will be Çelebi's sixth airport in India after Kempegowda International Airport in Bangalore, where the company won the ground handling licence in June 2018. Strengthening Çelebi's decade long success story in India, the partnership with KIAL is the company's second win in the state after Cochin International Airport. The total investment made by Çelebi under this partnership will be worth more than USD 4 million.
The license for providing ground handling services at KIAL was won by Çelebi on the basis of a highly competitive international bidding process which saw multiple global ground handling players participate. Under the 5+2 year concession, slated to commence this year, Çelebi Airport Services will provide state of the art ground handling facilities and services for all aircraft types.
KIAL, being built on a Public-Private Partnership (PPP) model, will be the fourth international airport in Kerala, the state that has maximum number of international airports. To develop commodities, create infrastructure, enhance tourism and provide better air connectivity in the state, the Government is taking all possible steps to make the Kannur aerodrome operational this year.
In line with the government's pursuit for operational excellence at the Kannur International Airport and to develop the airport into a major hub, Çelebi will offer state of the art ground handling services using modern eco-friendly equipment as per IATA norms. Çelebi's vision of being the front runner in terms of technology, service excellence, customer centricity and safety focus, will ensure safe, efficient, customer friendly and environment friendly provisions at the airport.
Sharing his views on the development, Murali Ramachandran, CEO - India, Çelebi Aviation Holding, said, "At the time when we are focused on expanding our footprint within the country, this partnership has proven to be a crucial step towards strengthening our presence and commitment in the India market. We already have our presence at the Cochin International Airport and now with our operations soon to start at the Kannur International Airport, we envision to comprehensively cover Kerala which is a good international market for many carriers. With this partnership, we believe we will be better positioned to contribute, support and play a meaningful role in catalysing the overall growth story of the Indian aviation sector."