Cebu Pacific Air inks maintenance pact with AIR FRANCE KLM MRO arm
<p style="text-align: justify;">Mar 29, 2017: Philippines' carrier Cebu Pacific Air has selected Air France Industries KLM Engineering & Maintenance (AFI KLM E&M) to provide component support for its Airbus A320 fleet.</p> <p style="text-align: justify;">The long term contract covers a fleet of over 40 Airbus A320s, and encompasses full component support and solutions, including repairs and […]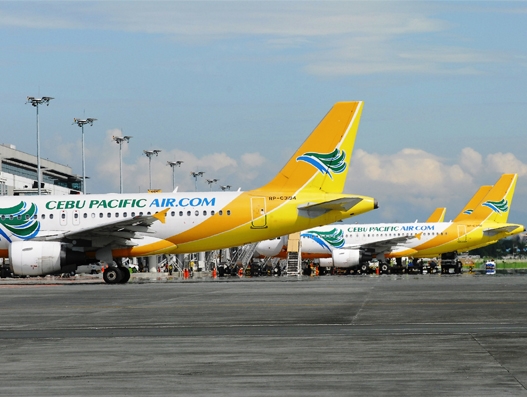 Mar 29, 2017: Philippines' carrier Cebu Pacific Air has selected Air France Industries KLM Engineering & Maintenance (AFI KLM E&M) to provide component support for its Airbus A320 fleet.
The long term contract covers a fleet of over 40 Airbus A320s, and encompasses full component support and solutions, including repairs and local pool access to maximise aircraft availability, for both its A320ceos and its future A320neos. CEB currently has a fleet of 59 aircraft, comprised of four Airbus A319, 36 Airbus A320ceo, seven Airbus A330, eight ATR 72-500, and four ATR 72-600 aircraft.
"This is our first agreement with Cebu Pacific and also our first component support contract in the strategic Philippines market," said Gery Mortreux, executive vice president of Air France Industries.
Between 2017 and 2021, CEB expects delivery of 45 brand-new aircraft as part of its fleet renewal programme. Comprised of 12 ATR 72-600 aircraft, one brand-new Airbus A330, and 32 Airbus A321neo, the new aircraft will bring the CEB fleet to 85 by 2021.
"We are extremely proud to number Cebu Pacific Air among our clients, and support the development of one of the most successful low cost carriers in this fast growing market," added Fabrice Defrance, senior vice president Commercial, AFI KLM E&M.
On the strength of this major contract, and of several other recently-won contracts in the region, AFI KLM E&M currently occupies strong positions in the South East Asia aircraft maintenance market. In 2017, AFI KLM E&M will see a sharp rise in the number of A320 support contracts, especially in Asia.