CDMP certification for Cargo iQ member IBS Software
July 18, 2019: IBS Software, a member of IATA interest group Cargo iQ, has received the Cargo Data Management Platform (CDMP) certification, following a rigorous process. The process involved a preparatory phase, a pre-assessment phase, which included the verification of test reports, and then a final assessment and formal audit conducted by SGS on behalf of […]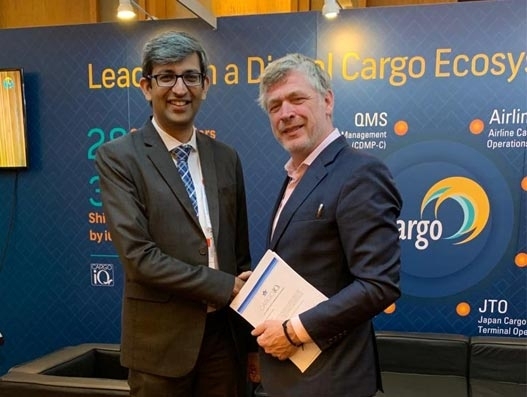 July 18, 2019: IBS Software, a member of IATA interest group Cargo iQ, has received the Cargo Data Management Platform (CDMP) certification, following a rigorous process.
The process involved a preparatory phase, a pre-assessment phase, which included the verification of test reports, and then a final assessment and formal audit conducted by SGS on behalf of Cargo iQ.
"CDMP certification provides the IBS iCargo platform with an industry accredited quality certification, that fully supports the quality standards implemented by Cargo iQ," said Ashok Rajan, senior vice president and head of cargo & logistics line of business, IBS.
IBS Software specialises in IT solutions for the travel, transport, and logistics industries, and its customers will now be able to carry out direct reporting to Cargo iQ through the end-to-end air cargo management platform, iCargo.
"Cargo iQ is the only global industry standard for benchmarking service quality and carriers will be able to improve their Service Level Agreement adherence and service quality by monitoring shipments in real time. IBS partnered with Korean Air as the launch customer for Cargo iQ, which is already benefiting from this capability. The CDMP certification reaffirms our commitment to the digital future of air freight and extends it to iCargo customers who have deployed the iCargo platform to better manage technology-driven business practices within global air freight," added Rajan.
Cargo iQ has more than 80 international members of airlines, forwarders, ground handling agents, and IT companies.
"Gaining CDMP status is an important milestone for IBS Software, and we welcome the technology expertise that IBS continues to bring to Cargo iQ. At Cargo iQ, our focus is on continually improving processes in air cargo by implementing quality standards for the benefit of the global air freight industry, and CDMP certification will allow IBS to deliver even more value through the iCargo platform," said Ariaen Zimmerman, executive director, Cargo iQ.