CCA to host Perishables event at Europe's largest food hub Fresh Park Venlo
April 26, 2019: The Cool Chain Association (CCA) will host its Fifth Global Perishables Event at Europe%u2019s largest fresh and food hub at Venlo, the Netherlands, on the May 14 and 15, 2019.
The two-day event focuses on how the airfreight supply chain can help reduce food loss.
Waste-to-energy solutions, the importance of standards in the cool chain, and collaboration with blockchain, are just some of the topics to be debated at the event, which will also include a tour of the Fresh Park Venlo facilities.
CCA recently announced the launch of a pilot data sharing initiative to monitor shipments of commodities such as avocados and berries on trade lanes from Latin America to Europe and from the USA to the Middle East.
The data will be analysed by Food Waste Prevention Consultant and CCA Researcher Philippe Schuler, who will present preliminary results on the first day of the CCA event next month.
Stavros Evangelakakis, chairman of the Cool Chain Association and Global Product manager Healthcare and Perishables, Cargolux said: %u201CWith a third of the world%u2019s food going to waste it is important that, from grower to consumer, we all contribute to taking action.
%u201COur perishables event will provide a networking platform for change as well as an opportunity for delegates to see first-hand Europe%u2019s largest fresh hub in operation.%u201D
Speakers at the event will also include the International Air Transport Association (IATA)%u2019s Andrea Gruber, head, Special Cargo, who will present IATA%u2019s new Center of Excellence for Independent Validators (CEIV) Fresh Programme, aimed at perishable supply chain stakeholders.
CCA Board member Vijan Chetty, general manager, Coastal, Perishable Products Export Control Board (PPECB), South Africa will discuss the importance of standards, with Philippe Julien, Digital Innovation director at Air France KLM Martinair Cargo looking at how blockchain can help with collaborative workflows.
Day two of the event will include a Venlo site visit, as well as a presentation on what happens with food once it is waste, introduced by Saskia Louwen Prez Project Manager for Waste-to-Energy Projects at ARCHEA New Energy GmbH and a talk on insurance and certification in the cool food chain by Wolfgang Engel, Head of Competence Sector Logistics at DSQ inc.  
The 130 hectare Fresh Park Venlo is home to over 100 companies involved directly or indirectly in the business of fresh produce or food, including wholesalers, processing companies, logistics providers, and packing companies.
%u201CVenlo is a strategic location, with four modal connections, including road, rail, barge, and air between the mainports of Rotterdam and Antwerp, a food production area, and close to the German and European Union markets,%u201D said Jan Vorstermans, Business Development, Fresh Park Venlo.
You may also like:-
---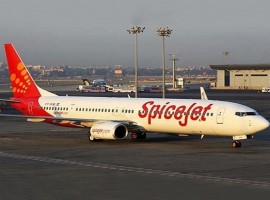 Air Cargo
Aviation
In addition to handling its regular cargo business, it also transported surgical supplies, sanitizers, face masks, coronavirus rapid test kits and more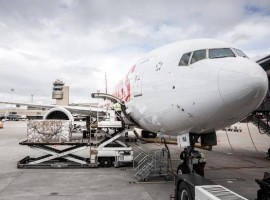 Air Cargo
Logistics
It expects to handle some 23,000 tonnes per annum for the two airlines, which have both signed three-year handling agreements commencing September 1, 2020.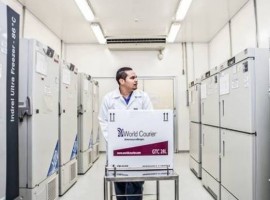 Logistics
Supply Chain
Vaccine development and manufacture and ensuring it reaches the people who need it are the two major challenges