Cathay Pacific's November cargo traffic figures show slight decline
Dec 24, 2018: Cathay Pacific and Cathay Dragon have seen a slight drop in cargo and mail uplifted in the month of November, according to the traffic figures released by Cathay Pacific Group.
The Hong Kong-based airlines carried 185,135 tonnes of cargo and mail last month, an decrease of 1.3 percent compared to the same month last year. The cargo and mail load factor fell by 1.5 percentage points to 70.1 percent. Capacity, measured in available freight tonne kilometres (AFTKs), was increased by 0.9 percent while cargo and mail revenue freight tonne kilometres (RFTKs) decreased by 1.1 percent. In the first eleven months of 2018, the tonnage rose by 5.7 percent against a 2.9 percent increase in capacity and a 5.3 percent increase in RFTKs.
Also, the traffic figures show that there has been an increase in the number of passengers carried by the airlines. Together, the airlines have carried 883,056 passengers last month, an increase of 1.4 percent compared to November 2017. In the first eleven months of 2018, the number of passengers carried grew by 1.9 percent while capacity increased by 3.3 percent.
"In terms of cargo, our overall revenue performance was excellent during November, which is a peak period of the year. E-commerce related movements were boosted by events such as Singles' Day in mainland China, which helped to even out the traditional dip in demand following the Thanksgiving holiday," said Ronald Lam, director Commercial and Cargo, Cathay Pacific.
"However, we face a great deal of demand uncertainty in the coming months due to geopolitical factors that have the potential to impact global trade flows."
You may also like:-
---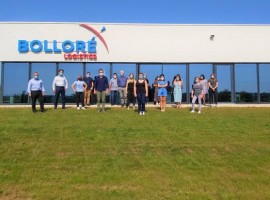 Logistics
It emphasises the company's desire to support its long-standing and more recent customers in the area by delivering local services, supported by its global network.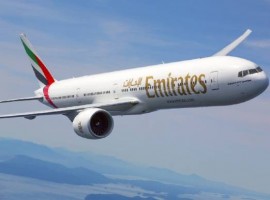 Aviation
The expanded schedule will offer enhanced connectivity for customers travelling to Dubai and beyond to Emirates' network of over 85 destinations.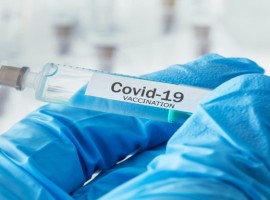 Air Cargo
Aviation
Prof. Dr Wouter Dewulf and Prof. Dr Roel Gevaers from the University of Antwerp and Pharma.aero's Frank Van Gelder share their views on how a weak supply chain can destroy the quality of the Covid-19 vaccine.