Cathay Pacific's cargo volume up 8.9% y/y in August
Sep 20, 2018: In the recently released traffic figures by Cathay Pacific Group, the company reveals that Cathay Pacific and Cathay Dragon have carried 187,644 tonnes of cargo and mail in August, an increase of 8.9 percent year-on-year.
The cargo and mail load factor rose by 2.9 percentage points to 68.4 percent. Capacity, measured in available freight tonne kilometres (AFTKs), was increased by 2.8 percent while cargo and mail revenue freight tonne kilometres (RFTKs) increased by 7.4 percent. In the first eight months of 2018, the tonnage rose by 7.1 percent against a 3.3 percent increase in capacity and a 6.6 percent increase in RFTKs.
While, passenger traffic sees an increase of 6.4 percent compared to August 2017. The two airlines carried a total of 3,278,481 passengers last month. In the first eight months of 2018, the number of passenger carried grew by 2.4 percent while capacity increased by 3.3 percent.
Ronald Lam, director Commercial and Cargo, Cathay Pacific said: "Traffic volume in August outgrew capacity increases, with the recent strong demand for our premium cabins continuing throughout the month. We also witnessed yield growth in the backend thanks in part to a better traffic mix.
"Our cargo business also continued its good momentum in August. Tonnage grew ahead of capacity, which was driven by strong transshipment volumes across our network. We saw good growth among the pharmaceutical and perishable segments.
"However, the favourable currency trend that we have enjoyed so far this year is reversing rapidly. Besides, our performance in September is set to be negatively impacted by the significant typhoons that disrupted our operations in both Japan and Hong Kong, especially our cargo business which is in its seasonal peak. We are also closely monitoring external factors that have the potential to impact global trade."
You may also like:-
---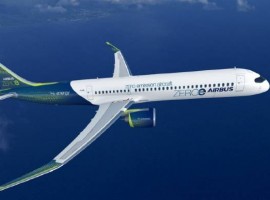 Aviation
In order to tackle these challenges, airports will require significant hydrogen transport and refueling infrastructure to meet the needs of day-to-day operations.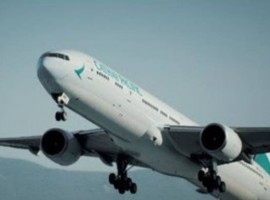 Air Cargo
Flight CX8800 will be operated by a reconfigured Boeing 777-300ER passenger aircraft instead of Cathay Pacific's go-to ultra-long-haul freighter, the Boeing 747-8.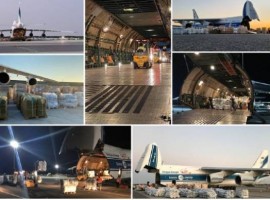 Air Cargo
As the operation has been organised by the Austrian Federal Ministry of Interior, in the framework of the Union Civil Protection Mechanism (UCPM), the costs for the transport are co- financed up to 75 per cent by the European Commission.