Cathay Pacific's cargo revenue improves in H1 2017
August 17, 2017: Hong Kong-based airline Cathay Pacific has recorded losses in the first half of 2017 despite improvements in the revenue from the cargo division.

The Group's passenger revenue in the first six months of 2017 was HK$32,105 million, a decrease of 3.9 percent compared to the same period in 2016. Capacity increased by 1.1 percent, reflecting the introduction of a route to Tel Aviv and increased frequencies on other routes. The load factor increased by 0.2 percentage points, to 84.7 percent. Yield fell by 5.2 percent to HK51.5 cents, reflecting intense competition in all classes and the adverse effect of the strength of the Hong Kong dollar on revenues denominated in other currencies.

The airline cited intense competition; higher fuel prices (including the effect of our hedging); the adverse effect of the strength of the Hong Kong dollar on revenues denominated in other currencies; and higher aircraft maintenance costs, as the reasons for registering loss in the first six months of 2017.

On the other hand, the Group's cargo revenue in the first six months of 2017 was HK$10,515 million, an increase of 11.7 percent compared to the same period in 2016. The cargo capacity of Cathay Pacific and Cathay Dragon increased by 2.3 percent. The load factor increased by 4.0 percentage points, to 66.2 percent. Tonnage carried increased by 11.5 percent. Yield increased by 4.4 percent to HK$1.66.

"Tonnage carried grew faster than capacity, and yield benefited from the resumption (from April) of fuel surcharges and improving demand for Mainland China exports. Demand for shipments within Asia was stronger and shipments on European routes grew," informed the airline company through a statement.

Cathay Pacific's two-times-weekly cargo service to Portland, Oregon will become a three-times-weekly service in September.

The carrier took delivery of six Airbus A350-900 aircraft during the first six months of 2017 and another one in July.

"We now have 17 Airbus A350-900s in our fleet and expect to take delivery of a further five aircraft of this type during the remainder of 2017. We retired our final four Airbus A340-300 aircraft in the first half of the year," added the airline company.

The airline retired one Boeing 747-400BCF converted freighter aircraft in June and wet-leased two Boeing 747-8F freighters from Atlas Air Worldwide in the same month.

John Slosar, chairman, Cathay Pacific, said, "We do not expect the operating environment in the second half of 2017 to improve materially. In particular, the passenger business will continue to be affected by strong competition from other airlines and our results are expected to be adversely affected by higher fuel prices and our fuel hedging positions. However, the outlook for the cargo business is good and we expect robust demand and growth in cargo capacity, yield and load factor in the second half of this year. We expect to see the benefits of our transformation in the second half of 2017, and the effects will accelerate in 2018.

"We are addressing the industry challenges through our corporate transformation and by expanding our route network, increasing frequencies on our most popular routes and buying more fuel-efficient aircraft. This will help us to increase productivity and to reduce costs while improving the quality of our services to customers. We continue to enhance our high standards of customer service and are proud of the quality, dedication and professionalism of our staff.

"The new management team is acting decisively to make Cathay Pacific and Cathay Dragon better airlines and stronger businesses, delivering more to customers with improved productivity. We are confident that we are on the right track to achieve strong and sustainable long-term performance, with a leaner, more competitive business, while enhancing the brand and the quality of services that our customers deserve and expect."
You may also like:-
---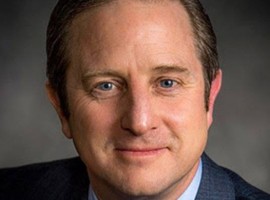 Aviation
As Boeing's first chief sustainability officer, Raymond will be responsible for further advancing Boeing's approach to sustainability that is focused on environmental, social and governance priorities, stakeholder-oriented reporting and company performance.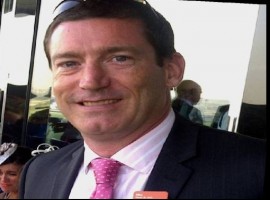 Air Cargo
Eastern Airlines has roped in Mike Duggan as director of International Cargo Business Development. Duggan will also be responsible to lead and support the carrier's move into freighter operations.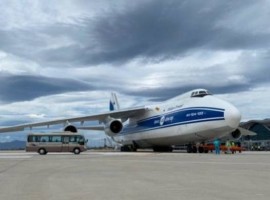 Air Cargo
Amid over 18 per cent and 19 per cent drop in the overall market tonnage and FTK (freight tonne-kilometres), respectively, the Group managed to hold on to 5 per cent and 10 per cent decrease.