Cathay Pacific takes full control of Air Hong Kong
<p style="text-align: justify;">July 10, 2017: According to a filing with the Hong Kong Stock Exchange, Cathay Pacific and DHL has entered into the non-binding MOU, under which, the two companies will enter into the share transaction to purchase the Air Hong Kong (AHK) minority interest from the DHL Group. Once the transaction is completed, AHK […]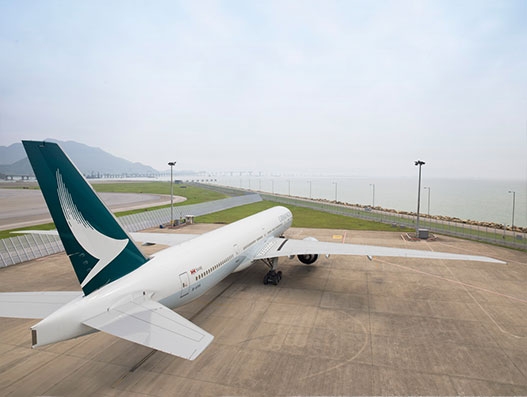 July 10, 2017: According to a filing with the Hong Kong Stock Exchange, Cathay Pacific and DHL has entered into the non-binding MOU, under which, the two companies will enter into the share transaction to purchase the Air Hong Kong (AHK) minority interest from the DHL Group. Once the transaction is completed, AHK would consequently become a wholly owned subsidiary of Cathay Pacific.
As part of the agreement, AHK and DHL will enter into the sale and leaseback transaction in respect of the Freighter Assets; AHK and DHL will enter into the block space agreement. The above transactions will take effect on December 31, 2018.
AHK is indirectly owned as to 60 percent by Cathay Pacific and as to 40 percent by DHL, with AHK's affairs being governed by the Joint Venture Agreement. Under the Old Block Space Agreement, AHK sells space to DHL on an agreed network of overnight freight routes.
The Joint Venture Agreement and the Old Block Space Agreement will expire on December 31, 2018, in accordance with their respective terms.
According to the MoU signed, the AHK minority interest will be acquired by the Cathay Pacific Group under the share transaction for a consideration equal to its nominal value (as if the relevant shares still had nominal value) and its attributable retained earnings (if any). The AHK Minority Interest is represented by the 36,268,000 class B ordinary shares in AHK held by a wholly owned subsidiary of DHL, accounting for 40 percent of the equity of AHK.
Each class B ordinary share in AHK had a nominal value of HK$1.00 before the Companies Ordinance (Chapter 622 of the Laws of Hong Kong) commenced operation on 3rd March 2014.