Cathay Pacific elevates Vishal Pillai to Regional Cargo Services Manager for SAMEA
Oct 10, 2019: Hong Kong-based Cathay Pacific Airways has recently announced the appointment of Vishal Pillai as the regional cargo services manager for South Asia, Middle East and Africa from Oct 1, 2019. Pillai replaces Karthik Radhakanthan to take the plunge of new and diverse responsibilities. He will be responsible for the business of Cathay […]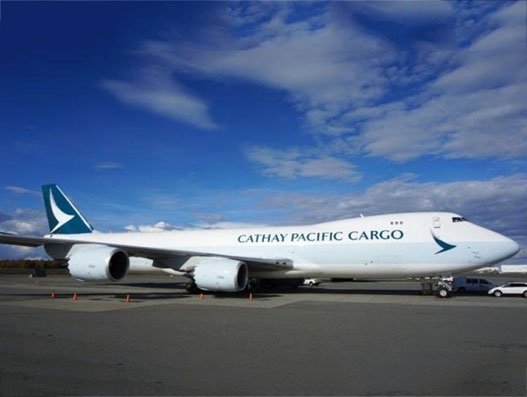 Oct 10, 2019: Hong Kong-based Cathay Pacific Airways has recently announced the appointment of Vishal Pillai as the regional cargo services manager for South Asia, Middle East and Africa from Oct 1, 2019. Pillai replaces Karthik Radhakanthan to take the plunge of new and diverse responsibilities. He will be responsible for the business of Cathay Pacific Cargo handling the regional operations for cargo, safety, contracts, compliances, regulatory affairs and quality for these regions and will be based in Mumbai, India.
Pillai joined Cathay Pacific Airways in Hyderabad on May 2014 as a manager on duty and after almost 4.5 years of servicing the airline in the city, he moved to Mumbai as the airport operations manager. With over a decade of experience in the aviation industry, Pillai has worked with British Airways, Lufthansa German Airlines and Kingfisher Airlines.
Pillai started his career in the aviation industry in 2008 with Kingfisher Airlines in the guest services and ramp division. Before joining Cathay Pacific Airways, he was a part of the on-ground operations team at British Airways.