Cathay Pacific completes takeover of Hong Kong Express Airways
July 22, 2019: Cathay Pacific has completed the acquisition of low-cost carrier Hong Kong Express Airways (HK Express), announced the airline on Friday. Post the completion of the takeover, HK Express is now a wholly owned subsidiary of Cathay Pacific. The Hong-Kong based airline has been working towards finalising the takeover of HK Express, backed […]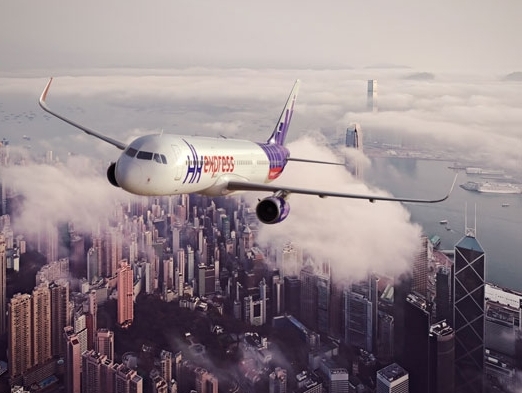 July 22, 2019: Cathay Pacific has completed the acquisition of low-cost carrier Hong Kong Express Airways (HK Express), announced the airline on Friday.
Post the completion of the takeover, HK Express is now a wholly owned subsidiary of Cathay Pacific.
The Hong-Kong based airline has been working towards finalising the takeover of HK Express, backed by indebted Chinese conglomerate HNA, from whom it bought the low-cost airline for HK$4.93 billion ($630 million) in March.
The airline said: "HK Express will remain a stand-alone low-cost carrier to serve a niche value market segment."
Rupert Hogg, chief executive officer, Cathay Pacific and chairman, HK Express said: "HK Express will continue to operate as a stand-alone airline using the low-cost carrier business model. I would also like to reassure HK Express customers that there is no change to the airline's operating model and that business will continue as usual. There will be more value fares and more destinations available to travellers.
Ronald Lam, who most recently held the role of director Commercial & Cargo at Cathay Pacific, will lead the HK Express team as CEO.
He has worked with the Cathay Pacific Group and HAECO for more than twenty years.
At the same time, the airline informed that Lavinia Lau succeeds Ronald Lam as the new director commercial. She is responsible for the passenger functions of Revenue Management and Sales and Distribution, together with Planning for both the passenger and freighter fleets and networks.
Prior to this, Lavinia was General Manager Planning, formulating and executing the fleet, network and scheduling strategy for both Cathay Pacific and Cathay Dragon for the past four years.
Lavinia started her career as a Swire Group Management Trainee and joined Cathay Pacific in 1999.
Meanwhile, Cargo Commercial now reports directly to chief customer and commercial officer, Paul Loo.