Cathay Pacific, Cathay Dragon jointly mark 12.8% hike in June cargo volumes
<p style="text-align: justify;">Jul 18, 2017: <a title="Cathay Pacific" href="http://www.cathaypacific.com" target="_blank">Cathay Pacific</a> Airways has released combined Cathay Pacific and Cathay Dragon cargo, traffic figures for the month of June 2017. The two airline s carried 170,476 tonnes of cargo and mail last month, which is an increase of 12.8 percent compared to the same month last […]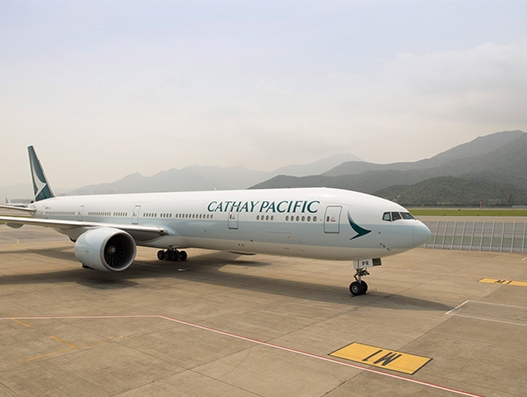 Jul 18, 2017: Cathay Pacific Airways has released combined Cathay Pacific and Cathay Dragon cargo, traffic figures for the month of June 2017. The two airline s carried 170,476 tonnes of cargo and mail last month, which is an increase of 12.8 percent compared to the same month last year. The cargo and mail load factor rose by 4 percent to 68.3 percent. Capacity, measured in available cargo/mail tonne kilometres, was up by 4.8 percent while cargo and mail revenue tonne kilometres (RTKs) increased by 11.3 percent. In the first six months of 2017, the tonnage rose by 11.5 percent against a 2.3 percent increase in capacity and an 8.9 percent increase in RTKs.
"Our cargo business remained robust throughout June, and the overall tonnage was healthy. The new Tel Aviv service has built good air freight demand, and we received an overall boost from shipments of fresh produce, speciality goods, toys and automobile parts between Asia and the United States. Furthermore, our two wet-leased freighters are now operating at full capacity and are generating good revenues on North American routes. Looking ahead, the air freight market remains strong, and this should continue through to the start of the traditional high demand season in September," said Mark Sutch, general manager - Cargo Commercial, Cathay Pacific.
According to the data, there is a decrease in the number of passengers carried compared to the same month in 2016. Cathay Pacific and Cathay Dragon carried a total of 2,809,992 passengers last month – a decrease of 2.1 percent compared to June 2016. The passenger load factor dropped 0.4 percentage points to 85.1 percent, while capacity, measured in available seat kilometres (ASKs), and increased by 1.6 percent. In the first six months of 2017, the number of passengers carried declined by 0.5 percent while capacity rose by 1.1 percent.
"When we announced our results for 2016 in March, we said that we expected the operating environment in 2017 to remain challenging. This has been the case. Our airlines' performance in the first half of 2017 continued to be disappointing. In particular, strong competition from other carriers put intense and increasing pressure on passenger yield and revenue," pointed out the airline's chief executive officer, Rupert Hogg.