Cathay Pacific, Cathay Dragon display show of strength in cargo volumes in October
Nov 23, 2018: Cathay Pacific and Cathay Dragon traffic for October 2018 recorded an increase in passenger numbers as well as in cargo and mail compared to the same month in 2017.
Cathay Pacific and Cathay Dragon carried a total of 2,950,532 passengers last month, an increase of 0.9 per cent compared to October 2017. The passenger load factor increased 0.3 percentage points to 81.6 per cent, while capacity, measured in available seat kilometres (ASKs), increased by 3.8 per cent. In the first ten months of 2018, the number of passengers carried grew by 1.9 per cent while capacity increased by 3.1 per cent.
The two airlines carried 192,522 tonnes of cargo and mail last month, an increase of 6.5 per cent compared to the same month last year. The cargo and mail load factor rose by 1.1 percentage points to 70.4 per cent. Capacity, measured in available freight tonne kilometres (AFTKs), was increased by 3.8 per cent  while cargo and mail revenue freight tonne kilometres (RFTKs) increased by 5.4 per cent. In the first ten months of 2018, the tonnage rose by 6.4 per cent against a 3.1 per cent increase in capacity and a 6 per cent increase in RFTKs.
Cathay Pacific director commercial and cargo Ronald Lam said, "Overall passenger revenue growth was marginally ahead of capacity growth in October. Passenger volumes were robust, particularly in our First and Business cabins where we saw strong load factors. However, yield in Economy Class continued to come under pressure due to unfavourable currency trends and an increased mix of lower fares.
"Overall cargo revenue performed very well during the month, with revenue growth well ahead of capacity growth. Demand was strong across the network, especially for new consumer products. A number of stations across Southeast Asia, Northeast Asia and the Indian sub-continent established new cargo revenue records. We expect this momentum to carry over into November, although we continue to closely monitor external factors that are having an impact on global trade flows."

You may also like:-
---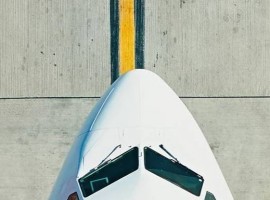 Logistics
The global rollout of CargoWise across a. hartrodt operations in Asia, South and North America, Oceania and Europe, will be a staged process with completion by March 2023.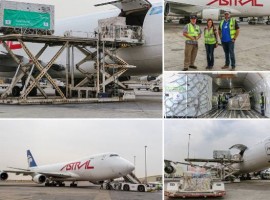 Air Cargo
Logistics
The hospital which included generators, tents, HEPA filters and medical equipment, can facilitate up to 200 people to receive potential lifesaving treatment.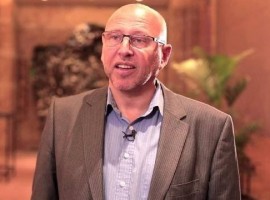 Air Cargo
Glyn Hughes, current global head of cargo at International Air Transport Association (IATA), leaves the airline industry organisation amidst the Covid-19 pandemic.