Cathay Pacific cargo volume drops 9.1% in June
July 22, 2019: Cathay Pacific Group of Hong Kong recently reported that Cathay Pacific and Cathay Dragon have seen increase in the number of passengers carried and a drop in cargo and mail uplifted in June compared to the same month in 2018. The passenger traffic was 6 percent up compared to the same period […]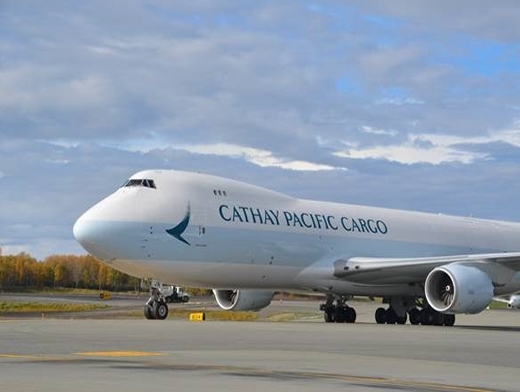 July 22, 2019: Cathay Pacific Group of Hong Kong recently reported that Cathay Pacific and Cathay Dragon have seen increase in the number of passengers carried and a drop in cargo and mail uplifted in June compared to the same month in 2018.
The passenger traffic was 6 percent up compared to the same period last year. The two airlines carried a total of 3,100,132 passengers last month, informed the airline group.
The two airlines carried 163,977 tonnes of cargo and mail last month, a drop of 9.1 percent compared to the same month last year. Capacity, measured in available freight tonne kilometres (AFTKs), was up by 1.5 percent while cargo and mail revenue freight tonne kilometres (RFTKs) dropped by 9.7 percent.
Ronald Lam, director Commercial and Cargo, Cathay Pacific said: "On the cargo side, weakening market sentiment has been impacting our tonnage uplift and yield. With the exception of the Americas, Northeast Asia and mainland China, which had a marginal increase in uplift compared to May, overall volume has seen decline against the previous month and year, with only a short-lived recovery from Asia towards the latter half of June.
"The outlook for the coming months has not seen signs of volume rebound. We shall further our efforts to maintain a healthy market share by working closely with our forwarders and shippers, and further rationalise our freighter capacity to better match demand."
In the first six months of 2019, the number of passengers carried grew by 4.4 percent while capacity increased by 6.7 percent.
During the same period, the tonnage fell by 5.7 percent against a 1.1 percent increase in capacity and a 6.1 percent decrease in RFTKs.