Cathay Pacific cargo volume dips 3.9% in May
June 21, 2019: Cathay Pacific and Cathay Dragon transported a total of 168,270 tonnes of cargo and mail last month, a drop of 3.9 percent compared to the same month last year. Capacity, measured in available freight tonne kilometres (AFTKs), was up by 4.6 percent while cargo and mail revenue freight tonne kilometres (RFTKs) dropped […]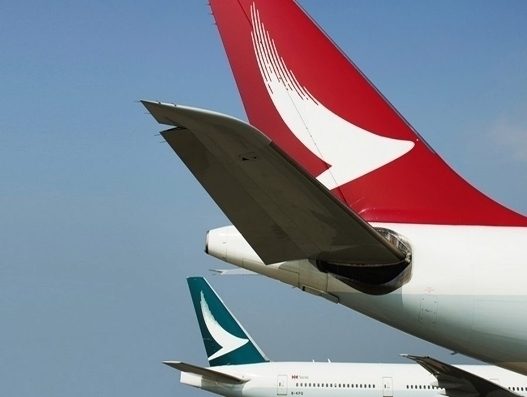 June 21, 2019: Cathay Pacific and Cathay Dragon transported a total of 168,270 tonnes of cargo and mail last month, a drop of 3.9 percent compared to the same month last year.
Capacity, measured in available freight tonne kilometres (AFTKs), was up by 4.6 percent while cargo and mail revenue freight tonne kilometres (RFTKs) dropped by 2.6 percent.
In the first five months of 2019, the tonnage fell by 5.0 percent against a 1.0 percent increase in capacity and a 5.3 percent decrease in RFTKs.
The Hong-Kong based airline group also released traffic figures for the month. The figures show 4.7 percent year-on-year surge in passenger traffic. The two airlines carried a total of 2,961,491 passengers last month.
The passenger load factor increased 0.9 percentage points to 82.9 percent, while capacity, measured in available seat kilometres (ASKs), increased by 6.6 percent.
In the first five months of 2019, the number of passengers carried grew by 4.1 percent while capacity increased by 6.5 percent.
Ronald Lam, director Commercial and Cargo, Cathay Pacific said: "Growth in travel volume outpaced increases to capacity, though yield remained under pressure due to intense competition. Japan in particular generated strong revenue growth, capitalising on the long Golden Week holiday during the first half of May."
"However, whilst we have seen solid improvement in the first half driven by a good first quarter, our passenger revenue outlook for the coming few months has shown signs of slowdown. With declining travel demand in the market, especially to and from our long-haul destinations, overall yield has come under tremendous pressure."
"Our cargo business continued to be adversely affected by geopolitical tensions and resulting dampened market sentiment. Despite positive capacity growth in May, cargo revenue saw negative growth over last year. We shall remain vigilant in order to best match our capacities to changes in market demand and trade flow."