Cathay Pacific Cargo launches supersize Skid Fire Containment Bag in India
The Skid FCB service offers hassle-free transportation of lithium-ion batteries through air cargo with an unlimited loadable weight capacity.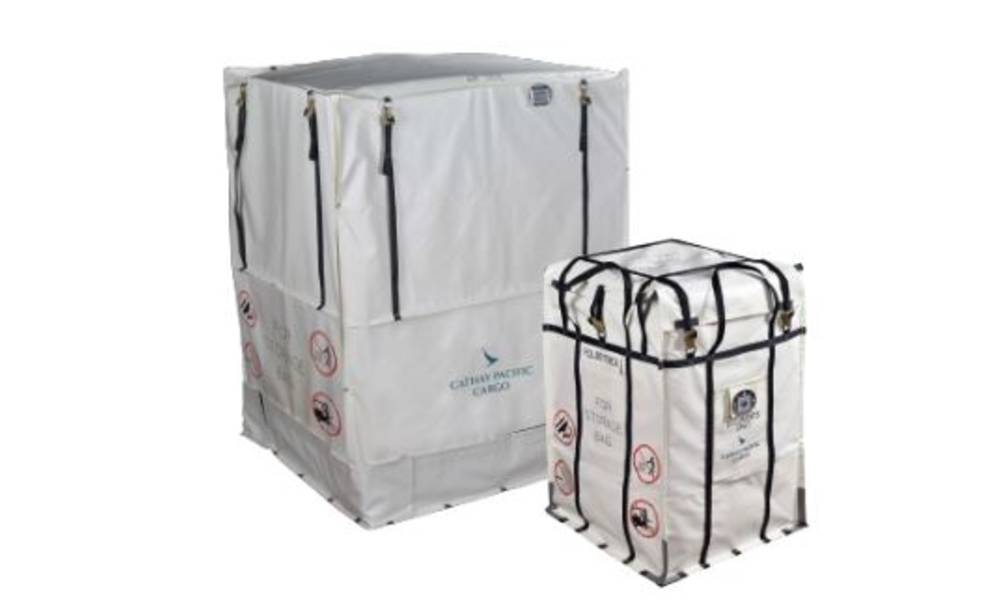 Cathay Pacific Cargo has recently launched a new cargo solution in India - the Skid Fire Containment Bag (SFCB) to ensure safe and convenient transportation of lithium-ion batteries with an unlimited loadable weight capacity. This innovative cargo solution is developed to fulfil the growing global demand for lithium-ion battery shipments. Skid Fire Containment Bag (SFCB) is an advanced and enhanced version of the earlier introduced Fire Containment Bag (FCB) which had a limited loadable weight capacity of up to 50 kilo for lithium-ion batteries.
Currently, Skid FCB service has been rolled out to three ports of Cathay Pacific in India - Delhi, Bengaluru and Chennai, and is also available in other ports across the network, namely – Hong Kong, Shanghai, Xiamen, Chongqing, Chengdu, Kansai, London, Taipei, Penang, Dhaka and will be progressively rolled out across the Cathay Pacific and Air Hong Kong network in months to come.
One of the key advantages of the Skid FCB is that it is over five times larger and can exclusively be used for skid size shipments like larger-sized batteries used in e-vehicles. The Skid FCB is designed to transport hazardous cargo and is constructed of innovative fire-retardant material that can contain the fire within the bag, in case of the battery combusting. The bag limits the supply of oxygen, while letting the smoke escape triggering the smoke detectors on board, thus also safeguarding other shipments on board.
Cathay Pacific regional head Cargo - South Asia, Middle East and Africa, Rajesh Menon said, "At Cathay Pacific Cargo, we take pride in providing our customers with holistic innovative solutions, while also ensuring the safe and secure delivery of all shipment. The support we received across our 50 ports for the Fire Containment bag has been overwhelming. To further support the movements of lithium battery shipments we have introduced Skid Fire Containment Bag (SFCB). This innovative solution is also aimed to cater to the growing technology and automobile industries in India with the requirement of bigger battery sizes."
"To ensure the safety of the products, we undertake many initiatives to raise awareness amongst our shippers, freight forwarders, ground handlers and staff members about the correct handling of lithium-ion battery shipments which are in line with IATA requirements." Menon added.
The cargo carrier is one of the few international airlines in India that holds a government-approved license to transport lithium-ion batteries globally. And only after conducting multiple quality check trials and stringent fire-safety tests, Cathay Pacific Cargo can safely transport shipments of RBI- UN 3480 Regulated Lithium-Ion Batteries (UN Section 1A and 1B) on the freighter aircrafts. Its processes are in accordance with IATA's Dangerous Goods Regulations as well as UPU Resolutions for mail and cargo handling.